The IPA Parent-Teacher Association (IPAPA) is a network of committed parents who come together to support the greater mission of ISLAND PACIFIC ACADEMY. As a parent, you are automatically a member!
We exist to drive engagement amongst the parent community, demonstrating presence and character and pooling our diverse resources to enhance our children's educational experience.
Our vision is to become the strongest, most engaged parent community who, without hesitation, shows up to support the administration's efforts in providing the richest learning environment for ISLAND PACIFIC ACADEMY students.
Get in touch with us
Email:
IPAPA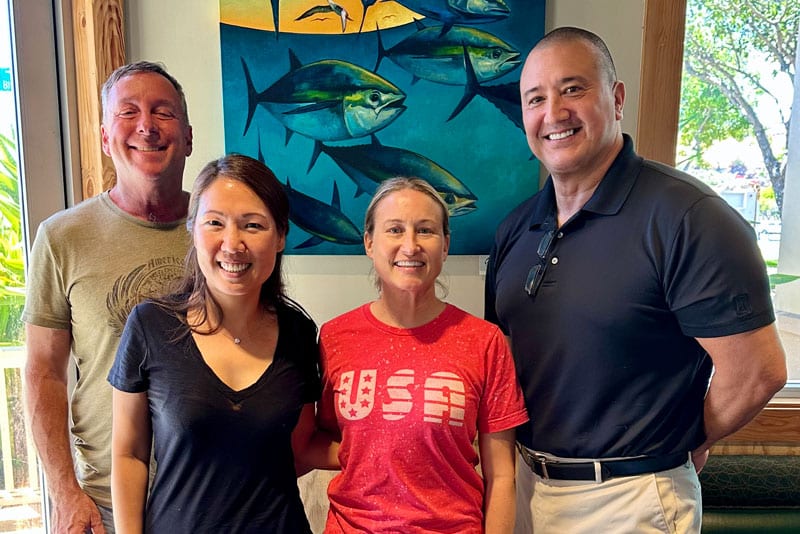 Dan Barretto – President
Brandie Martin – Vice President
Linda Lee – Treasurer
Trevor Davis – Secretary
We invite you and all our IPA parents to get involved in the school community through IPAPA. The best place to start is to let us know you're interested in being involved and how you would like to help. There is a place for everyone – whatever skills and time you have. We hope you will join us!
Whether you get involved by helping to plan events, helping run events, supporting our fundraising efforts, or serving as parent ambassadors, there is a place for you in IPAPA. It's also a great way to simply connect with other IPA parents!
You can get involved and help in these ways:
IPAPA Parent Social
Fall Family festivities
Teacher Appreciation Week
Coffee socials
Elementary Meet & Greet
Other special events
Parent ambassadors
Parent to Parent connect
Get involved today!
Share your contact information &
interests so we can get in touch.
Upcoming IPAPA Events & Activities

SATURDAY, OCTOBER 28, 2023
5:00 – 9:00 PM
IPA CAMPUS
2022-2023 Fall Family Movie Night