Parent University – What's in Your Child's Backpack?
March 13, 2019 @ 6:00 pm - 7:00 pm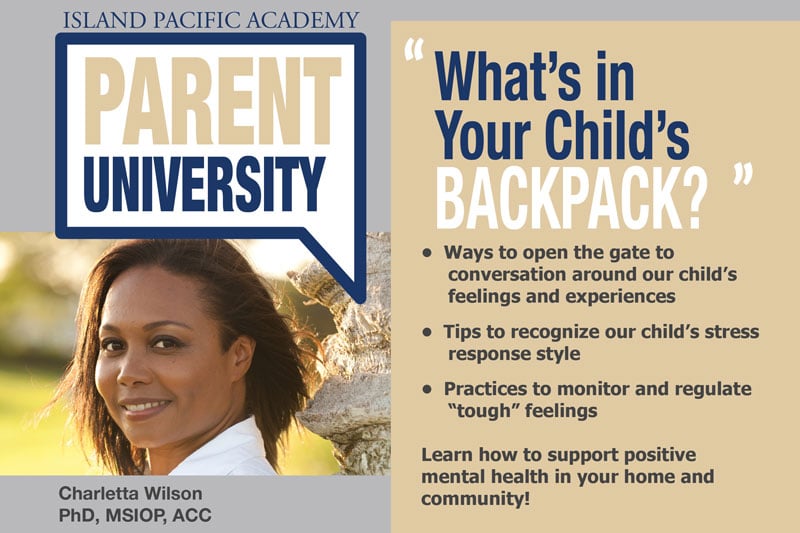 In life's haste, it can be easy to miss the backpack of emotions and feelings our child carries. Everything from busy schedules, technology overload and distortions in "human connection" can compound as culprits to hinder positive mental well-being. With increased stress exposure, children are left at a higher risk of depression and other mood disorders. But small gestures can have a big impact in our kids' lives!
Please join us in a parent-led and tool-providing discussion on
Ways to open the gate to conversation around our child's feelings and experiences
Tips to recognize our child's stress response style
Practices to monitor and regulate "tough" feelings
Come learn tools and tips from Dr. Charletta Wilson to help your child unpack their backpack.
Who Should Attend: Any family member who wants to support positive mental health in their home and community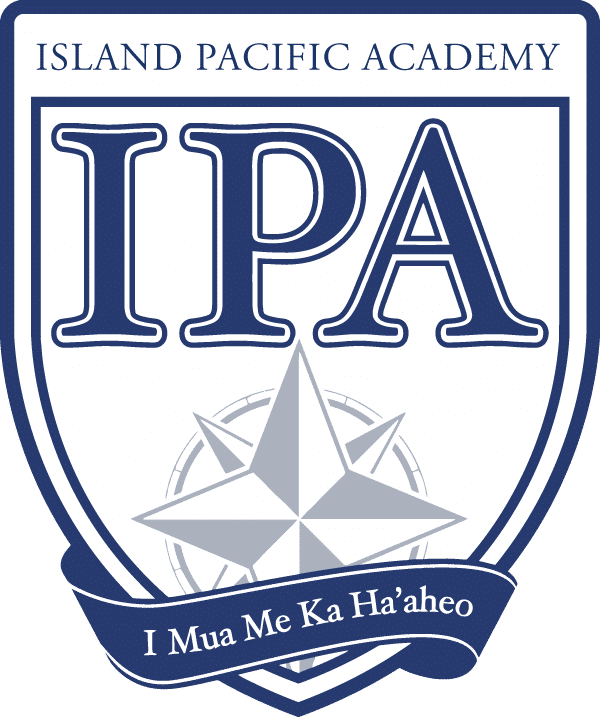 909 Haumea StreetKapolei, HI 96707(808) 674-3523