Thank you to everyone who came out to IPAPA's Fall Family Movie Night, an all-volunteer event by families and friends of IPA. It was nice to see the enjoyment of the costume contest, games, food, chili cook-off, the movie on the lawn and Trunk-or-Treat.
Our sincere appreciation to the many families who enthusiastically participated in Trunk-or-Treat and Chili Cook-off, IPA volunteer and donor families, as well as Faculty, Staff and Students who joined in to help.
A big mahalo to these Sponsors for their generous donations:
Andrea Santiago
Briana Lucas-Kawata
Domino's Pizza
Doug & Kerstin Alston
Eileen Novak
Financial Solutions
Grace Lynn Bravo
IPA Administration, Faculty & Staff
(Gerald Teramae, Steve Ross, Samantha Hodes-Der, Ruby Fernandez and More)
IPA Advancement Team
(Be-Jay Kodama, Jennifer Banquil and Tricia Murata)
IPA Facilities
(Mike Armstrong and Team)
The Islander Group
Jennifer Anklesaria
Jessica Gupta
Joelle Jackson
Kalapawai Market
McMann Eye Institute
Paul Riccardini
Reflections Glass Company
Rex Raffelson
Salvation Army Kroc Center
Sweet Mango Hawaii
Team Lally Real Estate
Wet'n'Wild Hawaii
We are so grateful to these IPA families & friends who shared their resources, time, and talent:
Chili Cook-Off Committee:

Marised Gillette (Committee Lead)
Jeffrey Gillette
Mary Watson
Kimo Watson
Lezli Dacuycuy
Kevin dacuycuy
Kristina Donato
Louis Donato
Alla Orem
Chili Cook-Off Participants:
Yvette Uekawa
Deirdre Aragon
Bob Coughlan
Sheri Yasuna
Jeffery NihipaliDay
Jeffrey Banas
Katie Metz
Mike Armstrong
Shawn and Steph Schaardt
Orlando Ganir
Vanessa Faletusi
Tamara Jackson
Mikal White
Troy Switzer
Kahaku Reimann
Trunk-or-Treat Committee:
Kilohana Mota (Committee Lead)
Kristina Switzer
Michelle and Brian Steinberg
Lynn Lambert
Trunk-or-Treat Participants:
Deirdre Aragon
Leilani Willing
Chevelle Montalbo
Demi Mira
Litia Mira
Sheri Yasuna
Wendy Levitt
Joelle Jackson
Martina Jensen
Charlene Yun
Danyelle and Walter Kahanaoi
David Lee
Mariela Fontana
Jillian Ahrens
Tarvers 'Ohana
Tiffany Magee
Shondell Donato
Gerika Kaopua
Christine Farias
Alexandra Gibinska
Ryan Schreiner
Mari Batlle
Michelle Motas
Quyen Hoffman
Courtney-Cree Aponte
JoAnn OBeirne
Ann and Wayne Tello
Zhachary Carreiro
Kiley Corbett
Nagmai Kelii
Yasuna Family
Ervin Mana
Hood Family
Costume Contest Committee:
Malia Meacham (Committee Lead)
Steve Ross
Melody P
Katie Waid
Overall Event:
Officer Jennifer Bugarin
Officer Jon Nguyen
Ann Kaululaau-Tello
Brian Steinberg
Dr. Camonia Graham-Tutt
Cat Ikeda
David Aponte
Katherine Jones
Michelle Steinberg
Melissa Sween
Sandi Nihipali
Saundra Collins
Sheena Collins
Sunshine Wonacott
…and all the other wonderful families who added their support!
Through these collective efforts, we raised funds in support of IPA Student Clubs and other initiatives while gathering together the families of our IPA community after two long years.
Have an idea to make the next event more enjoyable? Get involved with IPAPA! Please email us at [email protected]. We look forward to more families joining the fun at next year's event!
Mahalo for your support,
The IPAPA Board:
Travis Richardson, President
Brandie Martin, Vice-President
Linda Lee, Treasurer
Kilohana Mota, Secretary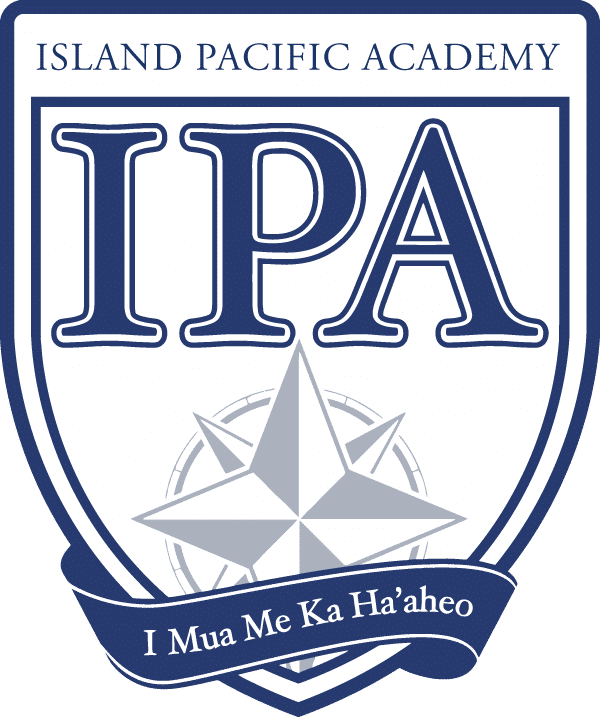 909 Haumea StreetKapolei, HI 96707(808) 674-3523