ENRICHING THE STUDENT EXPERIENCE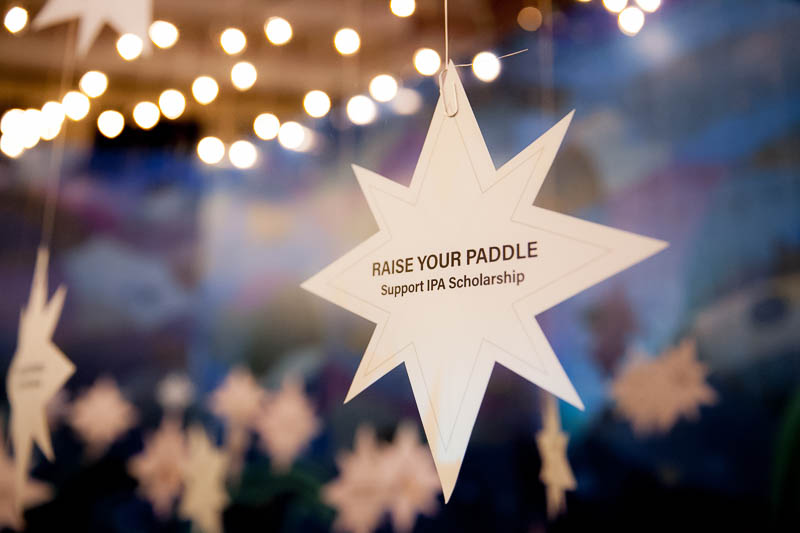 You can help our faculty inspire our students in new and engaging ways!
Each year at our Grand Expedition fundraising event, we have a Navigate the Way display where guests can purchase faculty wish list items which are not currently included in the annual budget, but which will enhance our program, update or increase access to technology for students, or in other ways enrich the learning environment.
While many items are purchased for the faculty by our Grand Expedition guests, there are some items that remain. If you would like to help Navigate the Way by purchasing one of the items on the list below, please contact Be-Jay Kodama, Director of Advancement, by email or call (808) 674-3528.
| | | | |
| --- | --- | --- | --- |
| K-12 AQUAPONICS | Solar Panel Power Station | Used to provide 24 hour power to the aquaponics pump. System in place. | $3500 |
| Elementary School | iPad and Accessories | Used to enhance learning in the classroom using updated technological devices. | 19 x $500 |
| Elementary School | PC Laptop | Used to enhance learning in the classroom using updated technological devices. | 16 x $250 |
| Grade 4 | Elmo Document Camera | Elmo Document Camera | 2 x $119 |
| Grade 6 SCIENCE | Cubelets | Cubelets are an intro to simple coding and robotics. Many new programs are adding simple machines and systems to their curriculum. | 4 x $275 |
| Grade 6-8 SCIENCE | Primary Compound Microscope | Students need updated microscopes and more microscopes, so they can work in pairs rather than groups of five. | 16 x $183 |
| Grade 6-12 SCIENCE | Aqua Phoenix Cylinder Set | For use in the laboratory, includes one of each: 10, 25, 50, 100, and 250 ml | 3 x $83/pack |
| Grade 6-12 SCIENCE | Compact Microbiological Incubator | Incubators would allow students to do more experiments with bacterial and cell cuture related labs. | 2 x $674 |
| Grade 6-12 SCIENCE | Digital Microscope | Digital microscopes would enable students to view live cells, live microscopic organisms, and other objects and record images and video. | 5 x $1995 |
| Grade 6-12 MATHEMATICS | Merge VR Goggles | VR headset compatible with most major smartphones, made from durable soft foam. Easy to clean and antimicrobial. For teaching spatial concepts such as geometric figures in three dimensions, vectors in three dimensions, and conic sections. | 27 x $25 |
| Grade 6-12 MATHEMATICS | Merge Cube | Puts the world in their hands (literally). Students can explore their world in a whole new way by holding holograms of the solar system, human body, and hundreds of other objects in their hands. Merge Cube brings STEM to life and gives students the power to create using augmented reality technology. | 13 x $15 |
| Grade 6-12 MATHEMATICS | Qbal Elite | Throwable microphone ball. Gives every student an opportunity to be heard in a fun and engaging way. Provides an opportunity to develop public speaking skills. | 4 x $249 |
| Grade 6-12 MATHEMATICS | Nearpod License | Nearpod is an interactive presentation and assessment tool that can be used to amazing effect in the classroom. The app's concept is simple: a teacher can create presentations that can contain quizzes, polls, videos, images, drawing boards, web content, etc. All students get to participate. | $2000 |
| Grade 6-12 MATHEMATICS | Avid Education Headphones | Class set of 12 Avid headsets with microphones in carry case. Ideal for classroom listening exercises, easily cleaned, can be used with laptops, Chromebooks, iPads, tablets, etc. | 3 x $167 |
| Grade 6-12 MATHEMATICS | Sphero SPRK+ | Sphero brings robotics, coding, and STEAM principles to life through play. Students create code to help Sphero naviate a maze; explore area and perimeter; angles of geometrical shapes; the linear relationship between time, speed and distance; understand probability; model erosion; or a flight from the sun to each planet. | $1440 |
| Grade 9 FILM & PHOTOGRAPHY | Magnus VT-300 Video Tripod with Fluid Head | A tripod system that will help stabilize video recordings, producing professional-looking videos. | 4 x $79.95 |
| Grade 9 FILM & PHOTOGRAPHY | Canon EOS Rebel T5i DSLR Camera with 18-55mm Lens | Beginner camera for students for photography and video. These would supplement/replace the three old DSLR's we have for our Yearbook Program. | 5 x $539 |
| Grades 9-12 SCIENCE | Epilog Fusion M2 Laser Cutter | Laser cutting machine will transform our Design Technology curriculum to allow students to create amazing products using state-of-the-art technology. | $2999.99 |
| Grade 9-12 MATHEMATICS | Platonic Solids Dice Set | Platonic solids dice. | 2 x $9.69 |
| Secondary MUSIC | Violins | Violins for expanding IPA's Music program for students who cannot affort to buy their own. | 2 x $480 |
| Secondary THEATRE | Broadway Theatre Live Subscription | Access to all of the Broadway HD library of stage to screen theatre. Annual video-on-demand subscription package. Also includes all Bradway HD live streams. | $99 |
| Secondary THEATRE | Jig Saw | Used in yearly technical theatre unit. | $40 |
| Secondary THEATRE | Jig Saw Blades | Used in yearly technical theatre unit. | 6 x $20 |
| Secondary THEATRE | Saw Horse Sets | Used in yearly technical theatre unit. | 3 x $50 |
| Secondary THEATRE | Costco Gift Card | To use for rehearsal snacks during Fall and Spring theatre productions. | 4 x $100 |
| Grade 6-8 STUDENT GOVERNMENT | iPad and Accessories | iPad, pencil, and keyboard used to plan and execute student activities (e.g., creating digital media, photo booth, selling event tickets, cashier, etc.) | $1107 |
| Class of 2019 | Breakout Room Experience | This challenging, fun, and engaging experience is perfect for a class bonding activity for the IPA senior class. | $730 |
| Class of 2019 | Plant a Legacy Tree for Each Senior | Give the gift of a living legacy by sponsoring a senior to plant a legacy tree through Hawaiian Legacy Reforestation Initiative. | 24 x $35 |
| Student Activities | UNICEF Kid Power Bands | Through movement recorded by the bands students earn points that unlock food packets for people in need. Will be used in Secondary for Global Issues Day. If there are enough for every student, the band will be theirs to keep. | 4 x $600.00 |
| ATHLETICS | Navigator Athletics Uniforms | Donations to help pay for athletic uniforms could be made to specific teams, sports, or a general fund. Current intermediate level uniforms are usually too large for the athletes. Swimming requires a new set of suits each year. | $500 per team |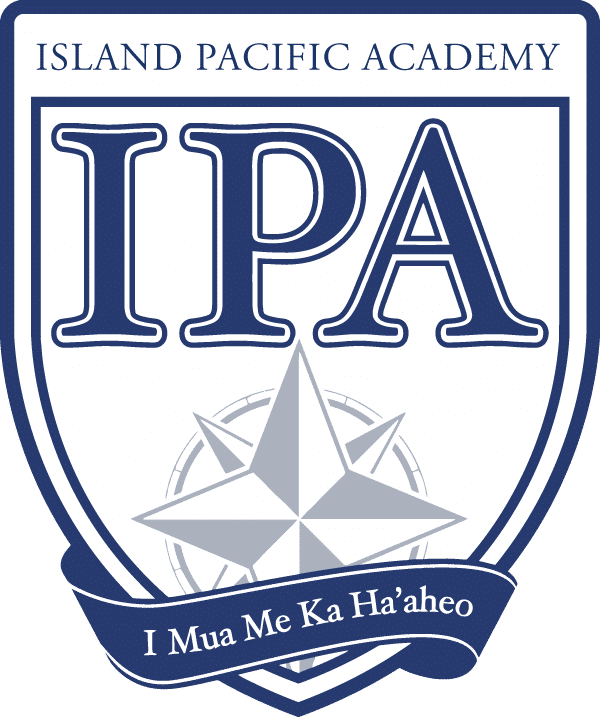 909 Haumea StreetKapolei, HI 96707(808) 674-3523