As this year closes out, we reflect on all the great events, big and small, that happened in 2019. Let's take a look back at some of our year's highlights through the top nine, most-liked posts from IPA's Instagram.
9. NHS Fall Food Drive for the Hawai'i Food Bank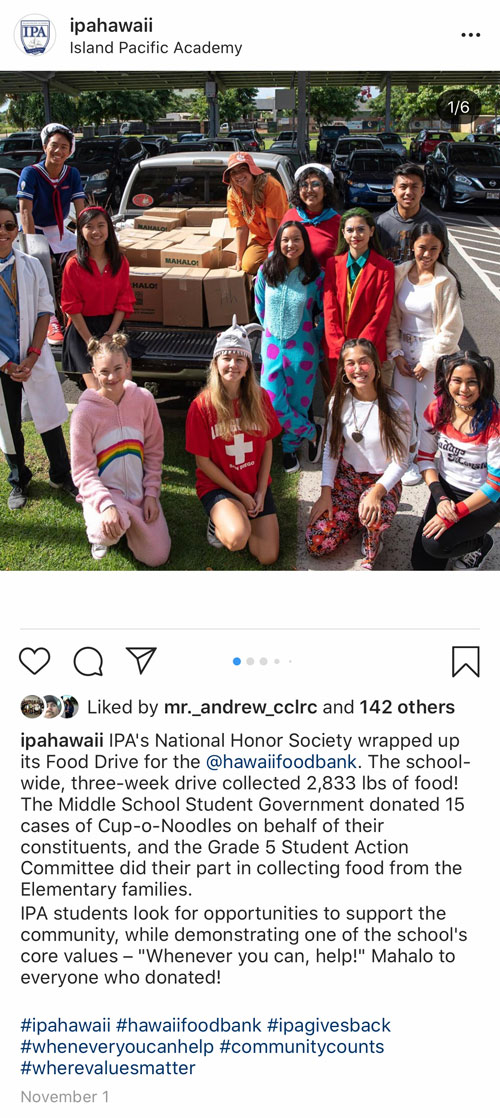 8. Breakfast with the Board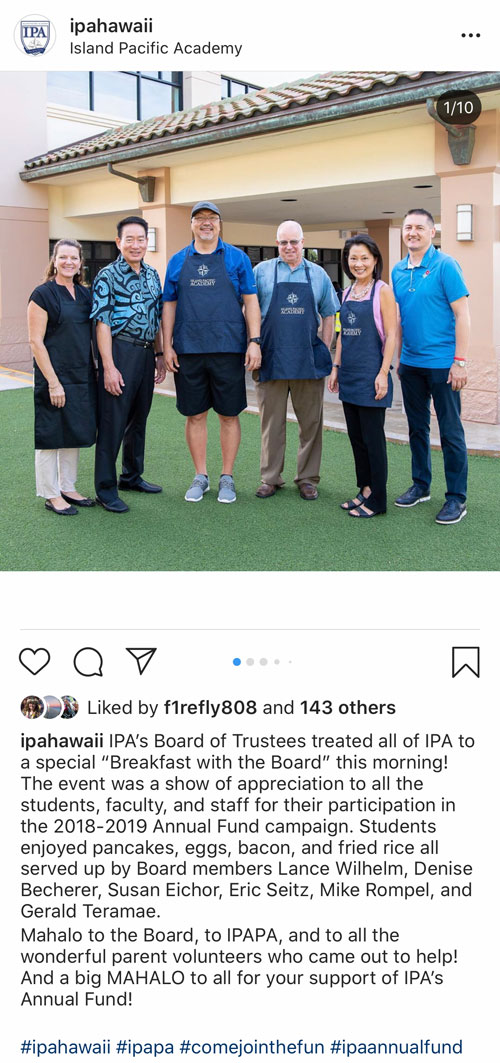 7. IPAPA's Fall Family Movie Night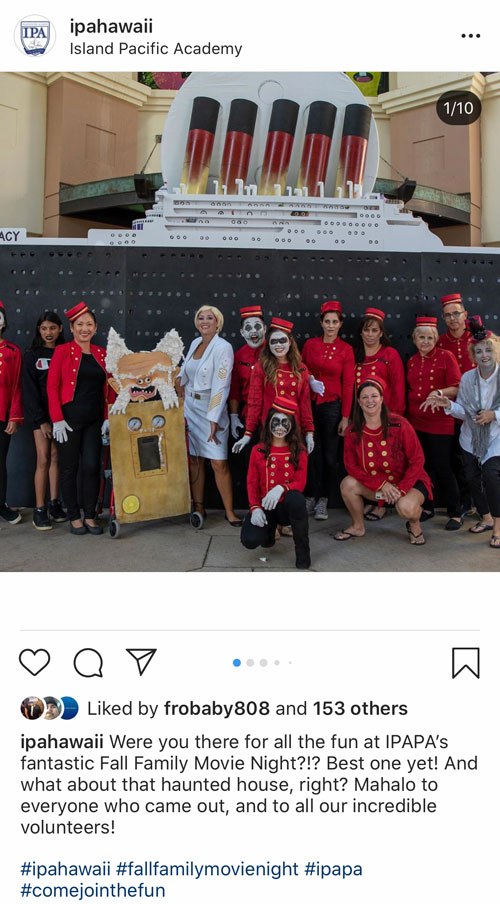 6. IPA Girls' Intermediate Volleyball Division III Champions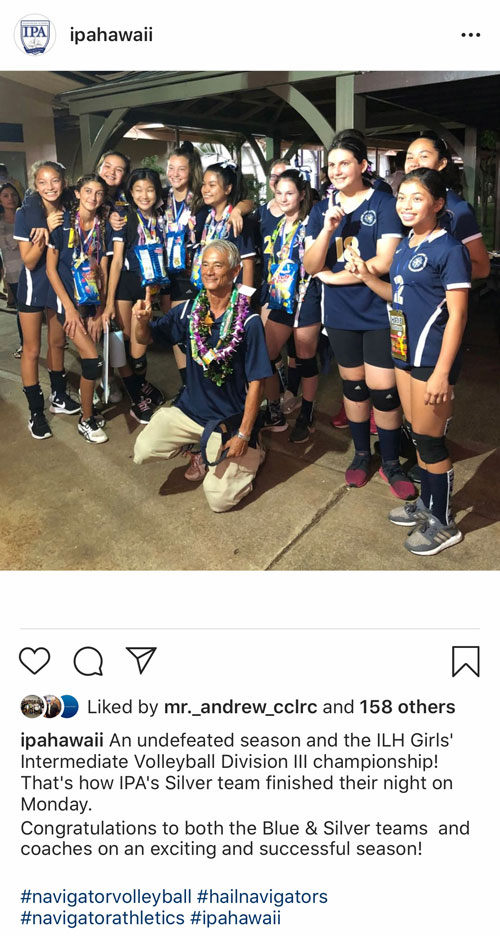 5. Class of 2019 Senior Walk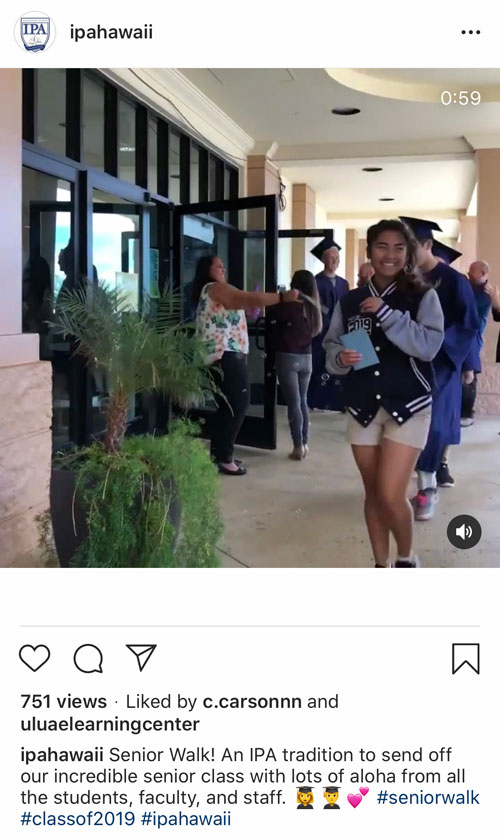 4. IPA's 15th Founders' Day Celebration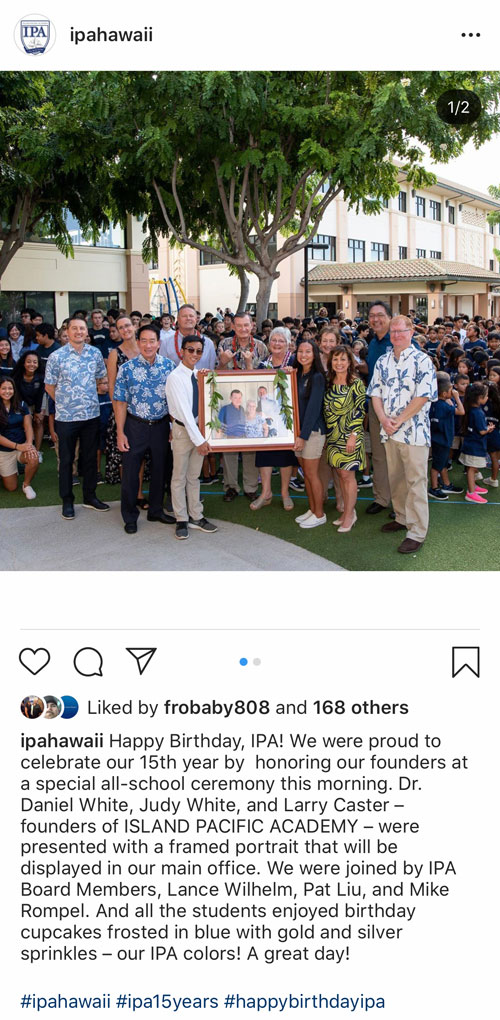 3. Class of 2019 Commencement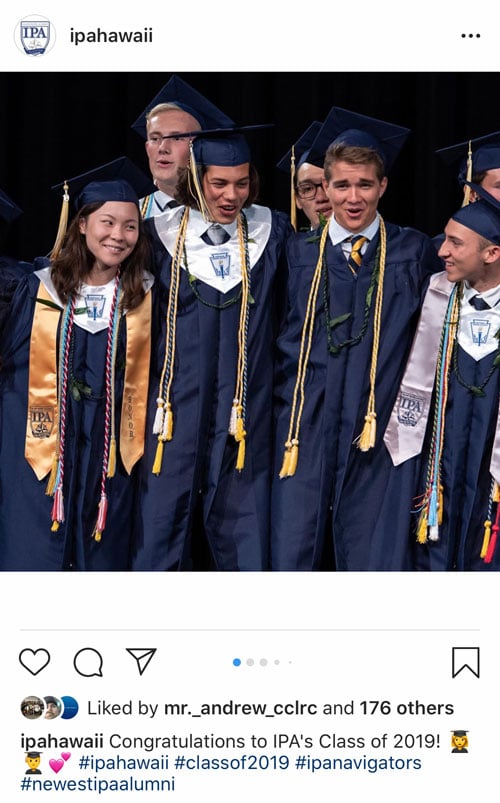 2. May Day at Pu'uokapolei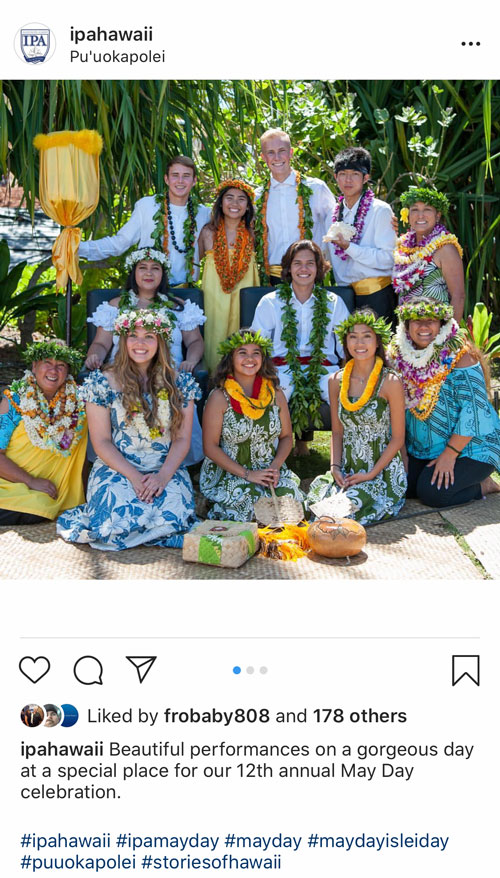 1. Installation of Photovoltaic System on Campus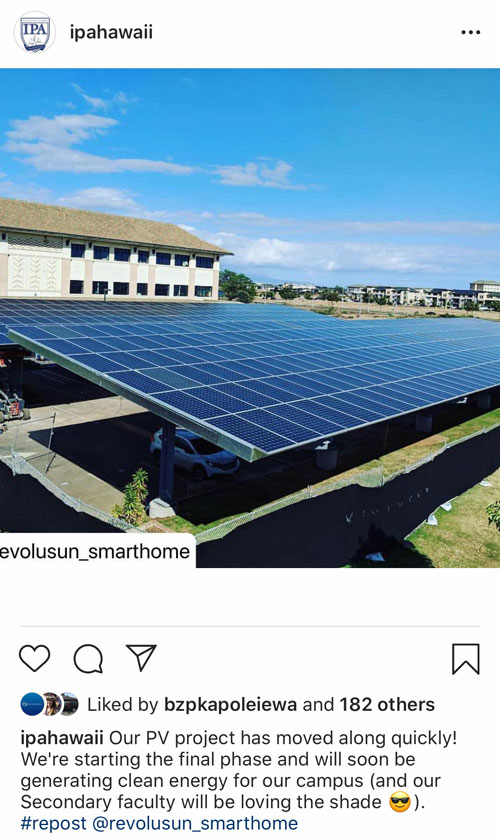 We are excited for 2020 and look forward to another wonderful year with our IPA 'ohana. Happy New Year!