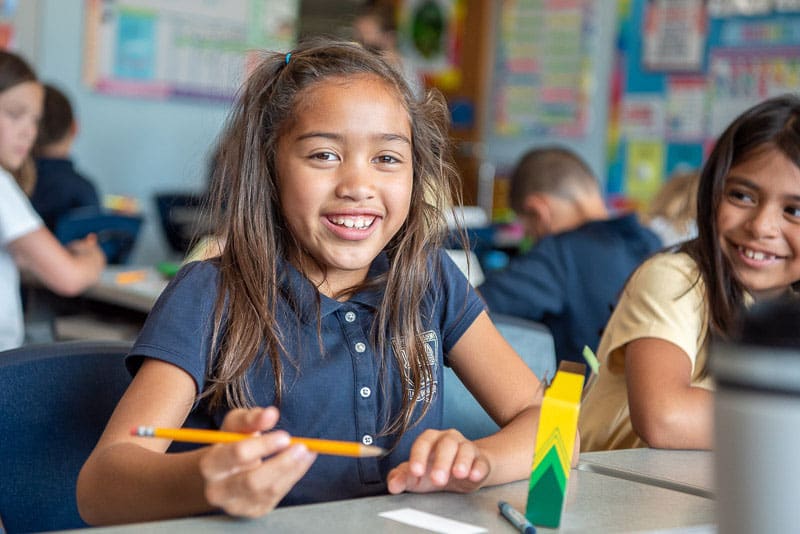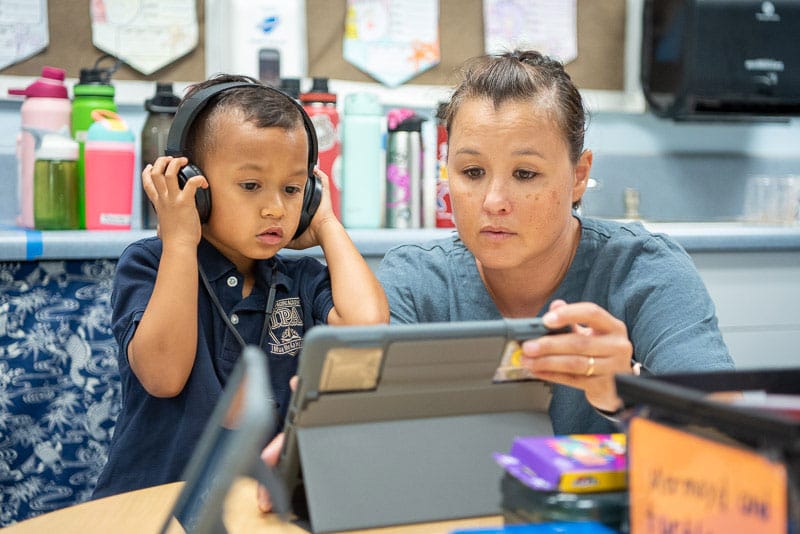 Thematic units, grounded in inquiry, are the foundation of the educational programs in the Elementary. Thematic units provide students an opportunity to make connections about their learning by helping them to understand the questions:
"Who am I?"

"How does my world work?"

"What is my place in the world?"

"How can I make the world a better place?"
The units guide students toward a deeper understanding of themselves and others, and of their place in an increasingly global society. They provide opportunities for students to look at and think about human behavior and activity realistically, objectively, and with sensitivity. The lens of much of the learning is our community (our neighborhood, Kapolei and Hawaiʻi), helping students to develop a meaningful sense of place.
Science and Social Studies concepts and skills are taught and integrated throughout each grade level's thematic units. At various grade levels students explore biological, chemical and physical aspects of the natural world, and the relationships between them. Students participate in hands-on activities and initiate inquiries as they explore different themes: living things, earth and space, materials and matter, and forces and energy.
Other areas of the curriculum, including reading, writing, math, oral communication and our Specials programs (Art, SEED/Engineering, Digital Innovation, Music, PE, ʻŌlelo Hawaiʻi and Mandarin) are also integrated throughout the thematic units.