Thematic units, grounded in inquiry, are the foundation of the educational programs in the Elementary. Thematic units provide students an opportunity to make connections about their learning by helping them to understand the questions:
*
"Who am I?"
"How does my world work?"
"What is my place in the world?"
"How can I make the world a better place?"
The units guide students toward a deeper understanding of themselves and others, and of their place in an increasingly global society. They provide opportunities for students to look at and think about human behavior and activity realistically, objectively, and with sensitivity. The lens of much of the learning is our community (our neighborhood, Kapolei and Hawaiʻi), helping students to develop a meaningful sense of place.
Science and Social Studies concepts and skills are taught and integrated throughout each grade level's thematic units. At various grade levels students explore biological, chemical and physical aspects of the natural world, and the relationships between them. Students participate in hands-on activities and initiate inquiries as they explore different themes: living things, earth and space, materials and matter, and forces and energy.
Other areas of the curriculum, including reading, writing, math, oral communication and our Specials programs (Art, SEED/Engineering, Digital Innovation, Music, PE, ʻŌlelo Hawaiʻi and Mandarin) are also integrated throughout the thematic units.
The Language Arts Curriculum is structured around broad, transferable ideas, and conceptual understandings, that all students need to be confident, creative, and effective communicators. The curriculum uses an integration approach, giving students purposeful, real world, meaningful opportunities and experiences to use language. Direct instruction for reading and writing is used when necessary.
Reading
The process of reading is interactive and involves the reader's purpose for reading, application, the reader's prior knowledge and experience, and the text itself.
The reading strands are:
Skills and Strategies
Comprehension and Response
Literature and Informational Text
Writing
In writing children are encouraged to express themselves and reveal their own voice, developing a variety of structures, strategies and literary techniques (spelling, grammar, plot, character, punctuation, voice), and applying them with increasing skill and effectiveness.
The writing strands are:
Conventions
Organization, Presentation and Design
Expression
Oral Communications Skills
Oral communication encompasses listening and speaking. Listening and speaking skills are taught meaningfully, giving students real opportunities to develop and practice their listening and speaking skills.
Elementary students acquire mathematical understanding by constructing meaning through ever-increasing levels of abstraction. They start with exploring their own personal experiences, understanding and knowledge.
Math is taught in relevant, real-life contexts that provides the possibilities to interact with manipulatives and to engage in conversations with others. When they construct their ideas about a mathematical concept they transfer this understanding into symbols. Symbolic notation can take the form of pictures, diagrams, modeling with concrete objects and, ultimately, mathematical notation. This is accomplished through a range of authentic activities including practical hands-on problem-solving activities and realistic situations.
The curriculum provides students the opportunity to demonstrate mathematical thinking through presentation or recorded formats. In this way, children can apply their understanding of mathematical concepts as well as utilize mathematical skills and knowledge.
There are five strands in our math program:
Numbers and Operation
Measurement
Shape and Space
Pattern and Function
Data handling
Art education provides a path of transformation enabling students to be the thinkers, problem solvers, and communicators that are needed in this world. Art provides a cultural awareness that connects us with ourselves and others, truly making us global citizens. Art education empowers students to be CREATIVE and AUTHENTIC!
In elementary art students will become responsible citizens in the art room. They will learn about the elements of art, art history, and artists. They will have the opportunity to explore materials, create art, and express themselves. Students will respond to their art and to others. Lessons incorporate the National Art Standards and use an inquiry based approach. Students make meaningful connections to classroom content and concepts. Art instruction teaches to the whole child.
There are two components to the Elementary Digital Innovation program, Computer Science and Technology integration. The Digital Innovation Program builds computational thinking skills. Computational thinking is a problem solving process that includes, but is not limited to: formulating solutions in a way that enables us to use technological tools to help solve problems; logically organizing and analyzing data; representing data through abstractions such as models and simulations; algorithmic thinking (a series of ordered steps). Technology integration involves media creation, online research, portfolio collection and presentation tools. Technology integration is a key part of the program, giving students the opportunity to use technology as a tool to apply in real-life and meaningful situations, integrating with learning happening in the classrooms.
These skills are supported and enhanced by a number of dispositions or attitudes that are essential dimensions of computational thinking. These dispositions or attitudes include: confidence in dealing with complexity, persistence in working with difficult problems, the ability to deal with open-ended problems, and the ability to communicate and work with others to achieve a common goal or solution.
Learning about and practicing how to be a responsible digital citizen and knowledge of digital literacy are also essential to the program.
A goal of learning language at IPA is to develop an internationally-minded respect towards various peoples, traditions, and nations of the world. Students engage and learn Mandarin through conversational and written practice. Also included in instruction are cultural experiences.
Other goals include: helping students to understand the target language with minimal translation; to provide language-rich lessons that will build vocabulary and basic conversational phrases and sentence patterns; use authentic songs, dance and movement, games, crafts, stories and rhymes; and include meaningful cultural experiences.
General music, self-expression and participation are important parts of the music curriculum in the elementary grades, allowing students' creativity to emerge as they explore their musical talents. In addition, students in Grades K-2 use a variety of Orff and rhythm instruments as they learn to be attentive listeners and to play as part of a musical ensemble. Grade 3 students begin learning to play the recorder as an introduction to wind instruments and note reading. In Grades 4 and 5, the ukulele is added to introduce students to stringed instrumental music.
The Music program covers ear training, creative movement, noteboard reading, rhythm, singing, cultural music and dramatic role play. In collaboration with other disciplines, learning songs and dances for Na Kupuna Day, Multicultural Program and May Day, our traditional celebrations, are also a part of the music program.
Papa ʻŌlelo Hawaiʻi (Hawaiian language class) provides our students the opportunity to explore and learn the Hawaiian language and culture. Students engage in place-based learning, making connections to the environment, people, and traditions that surround them in Hawaiʻi. As such, the ʻŌlelo Hawaiʻi program builds on the Units of Inquiry being learned in grade-level classrooms through collaboration and cultural connections. While younger students begin exploration of the language, older students learn ʻōlelo through conversational and written practice.
In addition, students also learn mele (song), hula (dance), and moʻolelo (stories) for our Nā Kūpuna Day (Grandparents Day) and May Day celebrations.
An emphasis on healthy living and making positive health choices is our main focus and supports activities appropriate to each grade level. Exercise and good nutrition are important to physical as well as intellectual development. An integral component to our PE program is the emphasis placed on social and emotional learning that supports student growth in confidence and self-esteem.
The elementary PE program seeks to engage students in activities that will lead to continuing physical activity and participation in sports during their Secondary years. These include: fitness standards and goals, team building activities, motor skill development and movement forms, balance/hand-eye coordination, fine motor skills, an introduction to Net and Invitation games, and core fitness/aerobics. Also, healthy eating and basic knowledge about how active bodies function are also part of the curriculum.
Science, Environment, Engineering and Design (SEED) is a unique curriculum that takes science, environment, engineering, and design and puts them together to allow students to learn, plan and create outcomes to a variety of problems.
Kindergarten and First grade students combine Engineering and Technology skills as they explore "Project Lead the Way" Engineering curriculum. Students in Grades 2-5 continue their SEED journey by exploring different engineering fields through the "Engineering is Elementary" program created by the Boston Museum of Science.
Using the "Engineering Design Process", students gain knowledge of different concepts, which often integrate with classroom Units of Inquiry. Then, through hands-on exploration and collaboration, students ask questions, imagine solutions, plan their response, create their plan and then evaluate it for possible improvement.
Even though we call it, "Engineering & Design", it is truly an interdisciplinary class. The units often integrate science, history, geography, language, and math.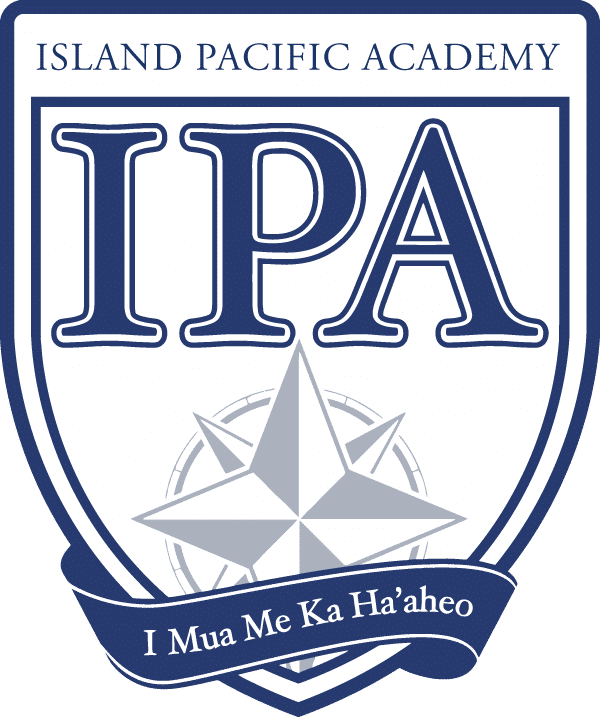 909 Haumea StreetKapolei, HI 96707(808) 674-3523