Career Opportunities at IPA
ISLAND PACIFIC ACADEMY faculty are passionate about kids, who see in the classroom individual children whose needs may vary and who work diligently to address each child's needs and aspirations. IPA faculty are well-educated and professionally growing, active in the on-going development of their own skills and knowledge. Together, they form an active adult learning community in which regularly scheduled time for collaboration ensures coherence in the program.
Faculty are involved beyond the classroom, both in the lives of their students and the school, and in the wider community. Some are active in professional organizations; others in community groups and non-profits. In these ways, they provide their students with role models for active civic engagement beyond the world of work, an essential component to a vibrant city, state and nation.
ISLAND PACIFIC ACADEMY is seeking a Controller for the 2019-2020 school year. Interested candidates should submit their resumes and letter of interest to Camille Pinard, Director of Human Resources.
SUMMARY OF DUTIES:
Reporting to the Head of School, the Controller is responsible for all aspects of financial management, including accounting, regulatory and financial reporting, budget and forecast preparation, as well as the development of internal control policies and procedures.
DUTIES AND RESPONSIBILITIES:
Safeguard assets and assure accurate and timely recording of all transactions by implementing disciplines of internal audits, controls and checks across all departments
Manage the accuracy and productivity of day-to-day activities of accounts payable, cash disbursements, invoicing/billing, customer credits and collections, inventory accounting, fixed asset records, general & entity accounting, cost accounting, etc.
Coordinate and direct the preparation of the budget and financial forecasts and report variances
Works directly with department heads to assist in the development of departmental budgets
Develop, improve and issue timely monthly financial statements for Head of School and Board of Directors
Assure financial plans are consistent with organizational goals
Coordinate the preparation of regulatory reporting
Provide financial analysis tools to evaluate school ventures or special projects, programs, capital expenditures, products costing, etc. when necessary
Manage and comply with local, state and federal government reporting requirements and tax filings including the preparation of the 990.
Manage banking relationships to facilitate an appropriate credit resource under highly competitive terms
Interface with outside audit firms(s), banks and lessors, casualty/liability insurance agent(s), credit card companies, and collection agencies
Develop and document business processes and accounting policies to maintain and strengthen internal controls
Report to the Board of Directors when necessary in writing and verbally
Serve on the Leadership Team, reporting directly to the Head of School.
Provides daily management of finance staff including establishing annual goals (to support overall goals established in the finance plan), providing regular performance reviews and appropriate recognition, and supporting ongoing professional development opportunities.
Meets regularly with the Head of School regarding department goals and initiatives
Other duties as assigned
SUPERVISORY REQUIREMENTS:
Supervises, evaluates and directs the Finance staff
QUALIFICATIONS:
Minimum of Bachelor's Degree in related field, Master's Preferred
Minimum 5+ years of accounting and finance experience; working in an independent school setting preferred
CPA license preferred
Thorough knowledge of accounting principles and procedures
Experience creating financial statements
Experience with general ledger functions and month-end/year-end processes
ISLAND PACIFIC ACADEMY is seeking Substitute Teachers and Aides for the 2018-2019 school year. Teacher candidates must have a degree in Elementary Education.
Interested candidates should send a letter of interest and a resume to Mr. Steve Ross, Elementary Principal at sross@ipahawaii.org.
ISLAND PACIFIC ACADEMY is seeking Substitute Teachers for the 2018-2019 school year.
Interested candidates should send a letter of interest and a resume to Mr. Steven Caley, Secondary School Principal at scaley@ipahawaii.org.
Comprehensive benefits package
IPA is proud to offer a comprehensive benefits package to all full-time employees. Benefits include:
Comprehensive medical plan coverage

Dental coverage

IPA Tuition Remission

401(k) retirement plan with employer matching contributions

Life Insurance

Long-term disability

Flex spending accounts for health care and dependent care

Supplemental insurance

Generous holiday and leave benefits
Camille Pinard
Director of Human Resources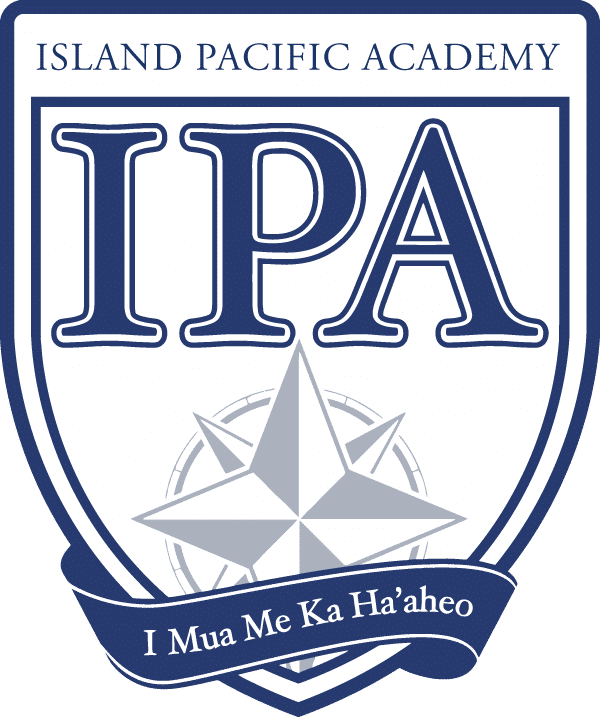 909 Haumea StreetKapolei, HI 96707(808) 674-3523