Career Opportunities at IPA
ISLAND PACIFIC ACADEMY faculty are passionate about kids, who see in the classroom individual children whose needs may vary and who work diligently to address each child's needs and aspirations. IPA faculty are well-educated and professionally growing, active in the on-going development of their own skills and knowledge. Together, they form an active adult learning community in which regularly scheduled time for collaboration ensures coherence in the program.
Faculty are involved beyond the classroom, both in the lives of their students and the school, and in the wider community. Some are active in professional organizations; others in community groups and non-profits. In these ways, they provide their students with role models for active civic engagement beyond the world of work, an essential component to a vibrant city, state and nation.
ISLAND PACIFIC ACADEMY is seeking a Technology Support Specialist to join our Technology Team. Reporting to the Director of Technology, the Technology Support Specialist is responsible for supporting and improving the overall quality of education received by students, staff and the school community through the use of technology. The Technology Support Specialist will provide support for the implementation and use of technology to advance education.
DUTIES AND RESPONSIBILITIES:
Supports system-wide software and hardware standards, requirements and specifications.
Supports students, faculty and staff for technical issues and problems that arises during a normal day.
Analyzes information to determine and recommend layout for type of computers and peripheral equipment, or modifications to existing equipment and systems.
Evaluates hardware and software for classroom or administrative needs.
Remains current on new developments in the areas of software, hardware, networks, telecommunications, and web-design.
Model and support the effective integration of technology in the classroom
All other duties as assigned by the Director of Technology or their designee
QUALIFICATIONS:
Bachelor's degree in Information Technology or related degree
Minimum 2-3 years' IT experience
Must have knowledge of Adobe and Microsoft Office Suite including Excel, Word, network design, web design and common network operating systems
Ability to implement new technologies
Strong interpersonal, communication and organizational skills
Demonstrate a working knowledge of hardware and software components and their functions
Display competency with administrative and instructional applications of technology and web-design
Please submit your resume along with at least three references to cpinard@ipahawaii.org.
ISLAND PACIFIC ACADEMY is seeking Substitute Teachers and Aides for the 2018-2019 school year. Teacher candidates must have a degree in Elementary Education.
Interested candidates should send a letter of interest and a resume to Mr. Steve Ross, Elementary Principal at sross@ipahawaii.org.
ISLAND PACIFIC ACADEMY is seeking Substitute Teachers for the 2018-2019 school year.
Interested candidates should send a letter of interest and a resume to Ms. Michelle Bradley, Interim Secondary School Principal at mbradley@ipahawaii.org.
Comprehensive benefits package
IPA is proud to offer a comprehensive benefits package to all full-time employees. Benefits include:
Comprehensive medical plan coverage

Dental coverage

IPA Tuition Remission

401(k) retirement plan with employer matching contributions

Life Insurance

Long-term disability

Flex spending accounts for health care and dependent care

Supplemental insurance

Generous holiday and leave benefits
Camille Pinard
Director of Human Resources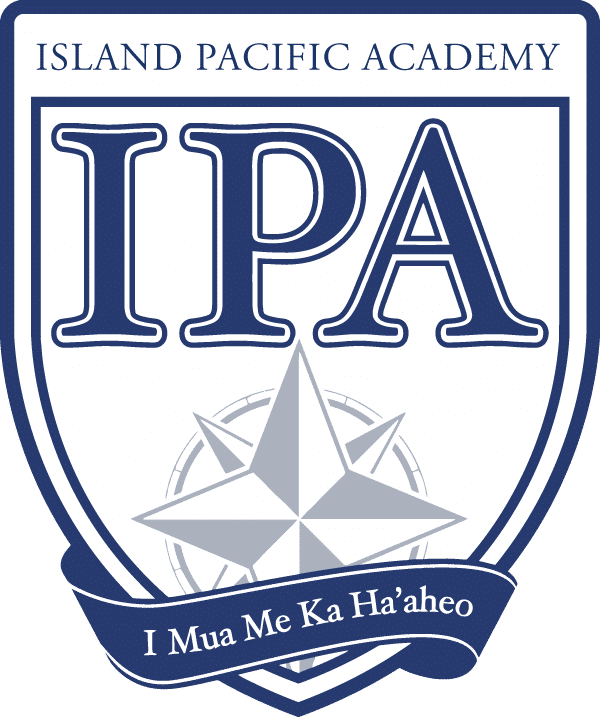 909 Haumea StreetKapolei, HI 96707(808) 674-3523