Career Opportunities at IPA
ISLAND PACIFIC ACADEMY faculty are passionate about kids, who see in the classroom individual children whose needs may vary and who work diligently to address each child's needs and aspirations. IPA faculty are well-educated and professionally growing, active in the on-going development of their own skills and knowledge. Together, they form an active adult learning community in which regularly scheduled time for collaboration ensures coherence in the program.
Faculty are involved beyond the classroom, both in the lives of their students and the school, and in the wider community. Some are active in professional organizations; others in community groups and non-profits. In these ways, they provide their students with role models for active civic engagement beyond the world of work, an essential component to a vibrant city, state and nation.
ISLAND PACIFIC ACADEMY is currently accepting resumes for an elementary teacher position for the 2023-2024 school year. The ideal candidate will have elementary teaching experience, be fully supportive of the school's mission and expected to be an active participant on her/his team and the greater life of the school. Responsibilities include creating lesson plans and instructing students using an inquiry approach in subjects such as science, social studies, literature, and math, as well as communicating readily with families when needed or appropriate.
The learning environment at IPA is grounded in the constructivist approach, is highly interactive and children are encouraged to learn through inquiry and hands-on experiences. Other attributes of an ideal candidate include experience providing differentiated instruction based on students' needs, effective communication skills, and flexibility in one's perspectives on teaching, learning and student achievement.
Candidate qualifications include:
Preference will be given to applicants with a minimum of a Bachelor in Elementary Education degree.
A willingness to be an active and participating member of an innovative and caring group of professional educators.
Suitably qualified candidates are invited to send a letter of application including a resume with at least three references addressed to Harriet Ngethe, Director of Human Resources, at [email protected].
ISLAND PACIFIC ACADEMY is seeking Substitute Teachers and Aides for the 2022-2023 school year. Teacher candidates must have a degree in Elementary Education.
Interested candidates should send a letter of interest and a resume to Samantha Hodes-Der, Elementary Principal at [email protected].
ISLAND PACIFIC ACADEMY is seeking Substitute Teachers for the 2022-2023 school year.
Interested candidates should send a letter of interest and a resume to Jorge Ochoa, Secondary Vice Principal, at [email protected].
Comprehensive benefits package
IPA is proud to offer a comprehensive benefits package to all full-time employees. Benefits include:
Comprehensive medical plan coverage
Dental coverage
IPA Tuition Remission
401(k) retirement plan with employer matching contributions
Life Insurance
Long-term disability
Flex spending accounts for health care and dependent care
Supplemental insurance
Generous holiday and leave benefits
Non-Discrimination Policy
ISLAND PACIFIC ACADEMY is an Equal Opportunity Employer. We are committed to a workplace environment that encourages growth and respect for all current and prospective employees based upon job-related factors such as their educational background, work experience, and ability to perform the essential functions of a particular job. It is the policy and practice of ISLAND PACIFIC ACADEMY to prohibit any form of discrimination or harassment based on race, color, age, national origin, religion, sexual orientation, sex (including pregnancy, childbirth, or related medical conditions), gender identity or gender expression, military or veteran status, physical or mental disability, genetic information, or any other status protected under applicable federal, state or local law.
Harriet Ngethe
Director of Human Resources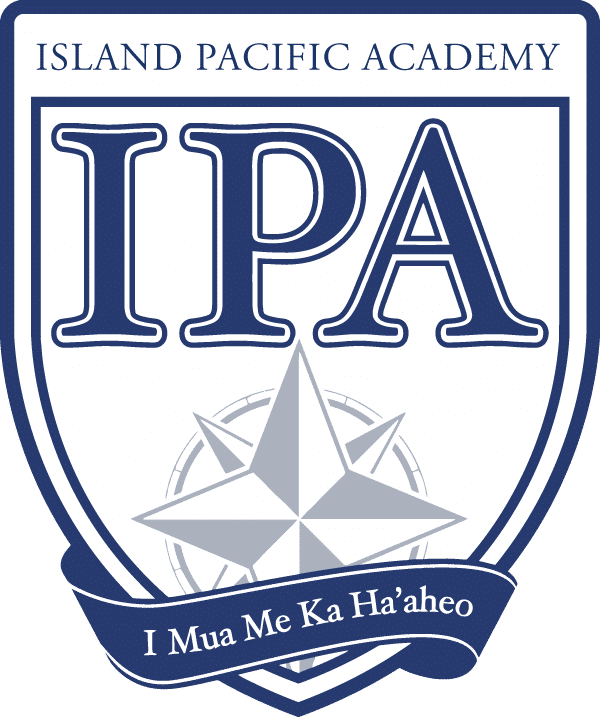 909 Haumea StreetKapolei, HI 96707(808) 674-3523