WELCOME TO ISLAND PACIFIC ACADEMY
We are delighted to have your student join us at IPA!
Below are answers to some questions that new families frequently ask. Please feel free to contact the Admission Office if you have additional questions. We will be happy to help provide you with more information or connect you with the division that may be able to provide you with more details.
Frequently Asked Questions
IPA offers After School Enrichment (ASE) courses for students in Grades K-5 during the Fall and Winter/Spring. ASE is a great opportunity for students to learn a new skill, dive deeper into an area of interest, or challenged themselves by exploring a subject outside their comfort zone. Students can select one or more courses to create a schedule that suits their needs and fulfills their passion for learning.
Visit the After School Enrichment page to see the course listing and to download the registration form.
IPA students in Grades 7-12 are eligible to participate on IPA athletics teams at the intermediate, junior varsity, and varsity levels. Registration for sport teams opens at the beginning of each sport season. There is a one time registration fee, and all registration is completed online through RegisterMyAthlete.com.
Visit our Athletics page to see a listing of sports offered, teams and schedules, and more information about registration.
For Grade 6-12 students, all required text books can be purchased through our official bookstore, MBS Direct. Books are available to order starting in early June of each year.
A list of required school supplies for each grade level is sent out during the summer in our Back to School Packet. Each year, we partner with Ready for Success, who will purchase, label, and deliver your child's school supplies for a fee. IPA receives a percentage of the proceeds as a donation. More information about this service is sent out via email before the start of the school year.
Uniforms must be worn unless a student is given permission by administration to be out of uniform (i.e., free
dress days, spirit days, or May Day attire). Administrative approved out-of-uniform attire should adhere to the general guidelines for hem length, cleanliness and quality, as well as be appropriate to the school setting. All uniform purchases must be made through IPA's uniform provider, Lands' End. Use Preferred School ID: 900108580.
Similar uniform bottoms to those found at Lands' End may be purchased from other retail vendors, as long as they are in the style, color, length, fit and quality of Lands' End items.
General Uniform Information:
IPA Polo colors: Navy, Maize or White
IPA Oxford colors: French blue or White
IPA Bottom (Pants, Skirts or Shorts) colors: Khaki or Navy (no other colors)
Detailed uniform information can be found in the Uniform Section of the current Student-Parent Handbook.
Parents and students will receive communications from the school via various methods. Teachers will provide information through Plus Portals, emails, or through the Class Parent Representatives.
The Administration will provide relevant and timely information in a weekly eNews email sent out by the Advancement Department.
In the Elementary school, information may be sent home in the weekly Friday Folders, which may include flyers, forms, etc.
Parents and students can also keep up to date on the news around campus through IPAʻs social media accounts on Facebook, Instagram, and Twitter (@ipahawaii).
Before School Care provides child care from the early morning until the school day begins. This program is
provided by Leeward YMCA.
Program hours are Monday – Friday: 6:00am - 7:45am in the Elementary School Foyer.
Visit our Extended Day webpage for more information.
ISLAND PACIFIC ACADEMY has a small campus store, located in the lobby of the Secondary building. The store sells various IPA branded items, including bags, stickers, mugs, tumblers, hoodies, and lanyards. The school store also sells gently used IPA uniform tops and bottoms.
Students are assigned and responsible for one school-issued device (with accessories) to be used for
educational purposes for the duration of the school year.
The "1-to-1 Device" program includes:
Apple iPad with Applecare
iPad case
Apple Power Adapter; a.k.a. Power Cube
Apple iPad USB to Lightning Cable
Screen Protector
Device Management License
Software/Application License
For more information, please see the current Parent-Student Handbook.
IPAPA exists to drive engagement amongst the parent community, while pooling our diverse resources to enhance our children's educational program.
As IPA family you are also an IPAPA member. Join us in connecting with other families and collaborating on different projects and causes that raise the value of our children's learning experience. Find out more about IPAPA here.
Stay tuned for information regarding upcoming events and meetings. If you have questions on how you can get involved send us an email at [email protected]
We look forward to coming together to support the greater mission of IPA.
Students have two options for lunch – bringing lunch from home or signing up with one or more of the school's caterers. Lunch vendors provide meals, in individual containers or packaging, to those who wish to pre-order lunch. Our current lunch vendors are Jersey Mikeʻs, Panda Express, and Keiki Gourmet.
Additional details, registration forms, and menus are available here.
For all lunches and snacks brought from home, the school expects that candy, soda pop or energy drinks and other foods and drinks with high sugar/low food value not be included.
OFFICE HOURS (when school is in session):
Administration Office          7:30 AM - 4:00 PM
Elementary School Office   7:30 AM - 4:00 PM
Secondary School Office    7:30 AM - 4:00 PM
Registrar Office                    7:30 AM - 4:00 PM
Admission Office                 7:30 AM - 4:00 PM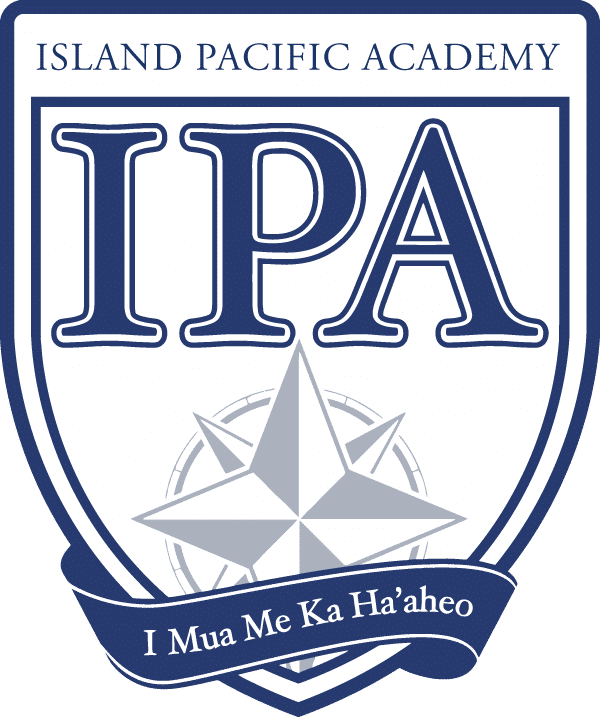 909 Haumea StreetKapolei, HI 96707(808) 674-3523