ISLAND PACIFIC ACADEMY leadership is composed of senior administrative members who make up the Leadership Team, which is responsible for developing policy, overseeing the day-to-day operations, personnel matters, and relationships with constituents.
ISLAND PACIFIC ACADEMY's Board of Trustees is responsible for the governance, policies, and resources that ensure the school's sustainability, within the context of how a financial, programmatic, or physical facility issue relates to the school's overall mission.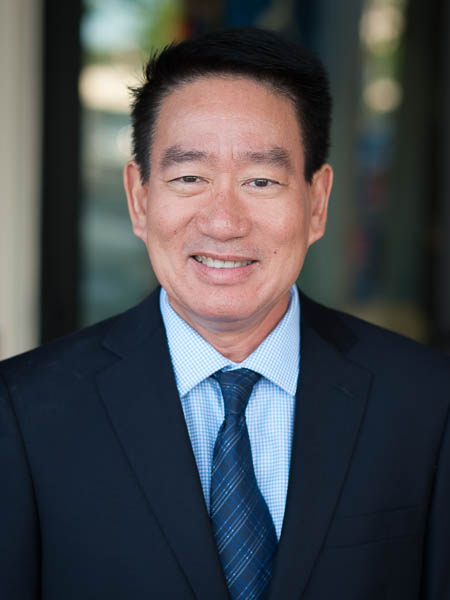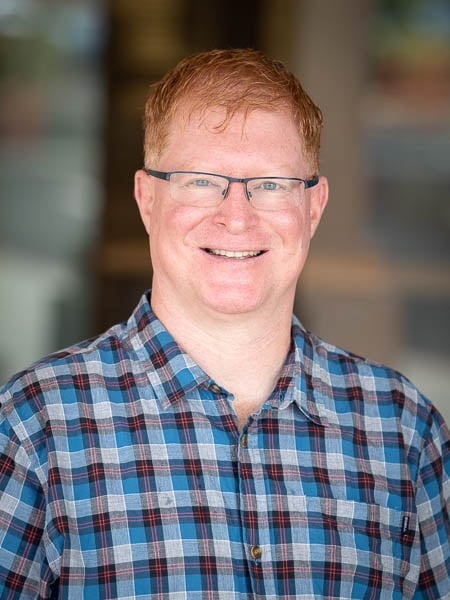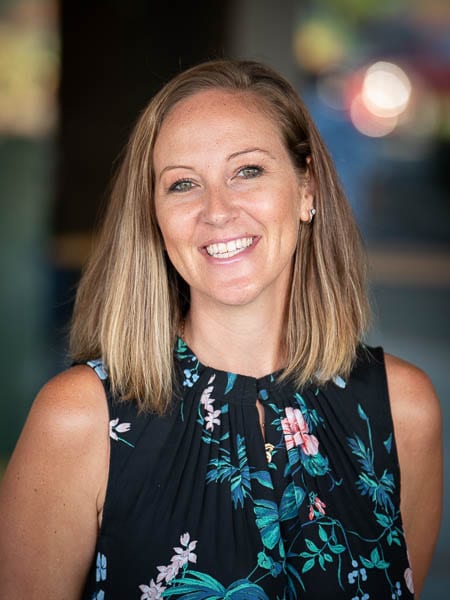 Jennifer Banquil
Director of
Admissions
Harriet Ngethe
Director of Human Resources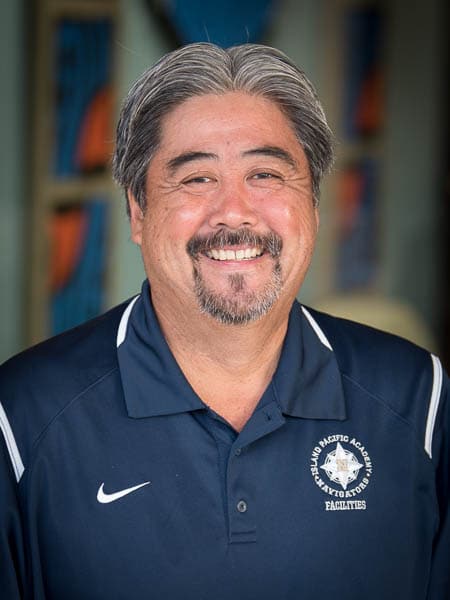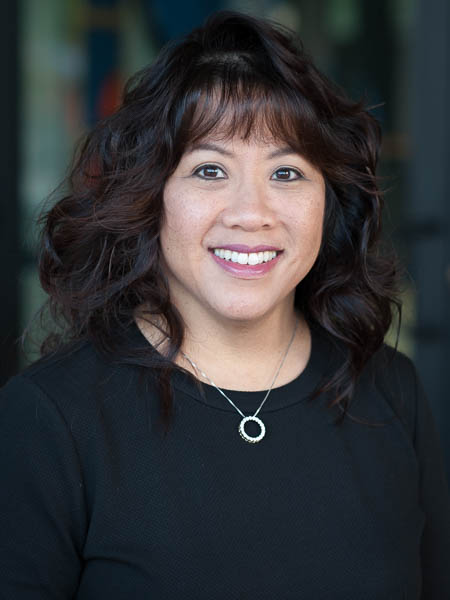 Shannon Vasilash
Assistant to the Head of School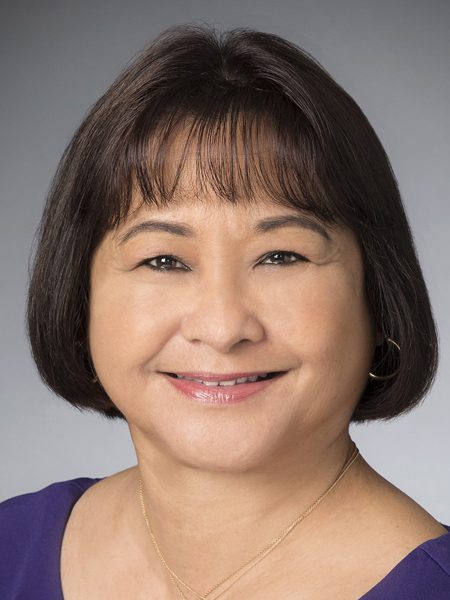 Martha Camacho is a senior vice president and area manager for First Hawaiian Bank. She is currently assigned to the Waipahu area with direct management over Waipahu Branch and oversight for Ewa Beach, Kapolei and Waianae branches.
Martha joined First Hawaiian Bank in February 1986 as a loan representative at the Agana Branch, now the Maite Branch on Guam. She became the manager of the largest branch on Guam in 1990 until her move to Hawaii in June 2001. Since then she has held various positions including small business banker, branch manager, deputy manager in the residential department, and area manager.
Martha's community involvement has included St Anthony Catholic School advisory board (Guam), University of Guam School of Business advisory board member, and St Francis School (Mānoa) board. She received a BBA from the University of Guam and an MBA from the University of Phoenix as well as masters-level extension programs from Bank Administration Institute and Pacific Coast Banking School.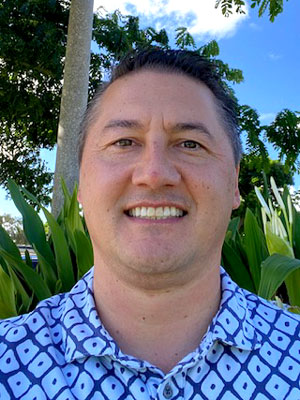 Mike Rompel is a husband and father of 4 who leads by foundational principles.  Mike is a restaurant operator with 27 years of experience, with a history of turning underperforming businesses into profitable businesses, by focussing on the selection and development of people that are looking for an opportunity to experience the more abundant life.  Mike is an entry level employer who looks to teach basic work skills that carry with his team members throughout their lives and careers.  Mike is joining the board to see our keiki have the best faculty, and facility, that provide the greatest opportunity for our keiki to be beneficial worldwide contributors who reach their goals and dreams!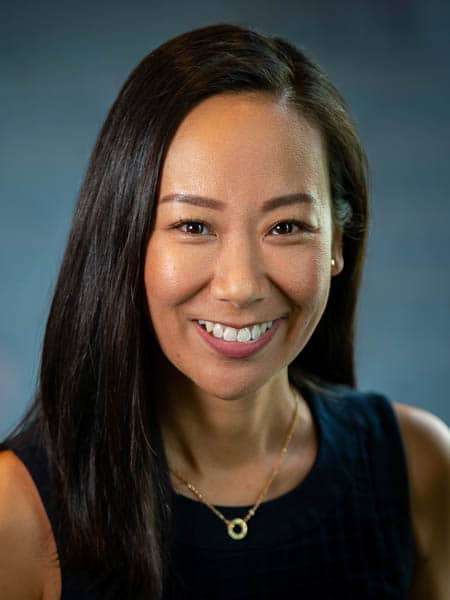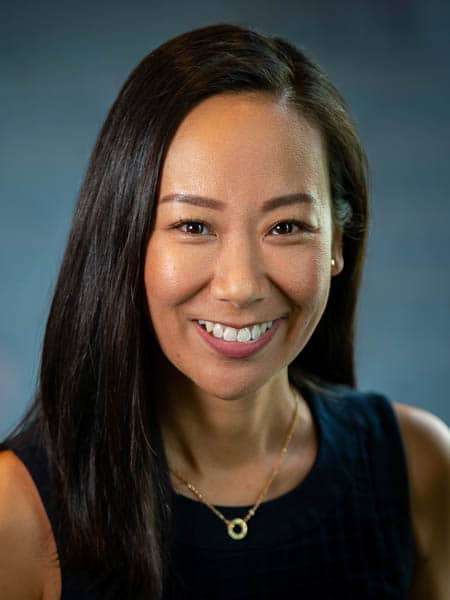 Cayenne Peʻa is a principal and co-founder at Alakaʻi Development, a residential development firm whose mission is to meet the need of Hawaii's housing shortage by developing quality rental residences. Projects in Alakaʻi Development's pipeline include The Element, a 318-unit rental community in West Oʻahu, and a mixed-use rental community with an elementary school in Kakaako.
Prior to Alakaʻi Development, Peʻa worked as Director of Finance for Forest City Hawaiʻi, a full-service real estate corporation that performed development, construction, property management, and asset management services with a $2B balance sheet. She led a team that analyzed new business, maintained accounting records, and produced financial reports for 6,700 military housing units, a 271-acre master-planned community, and six photovoltaic farms, which included partnerships with both the Department of the Navy and State of Hawaiʻi. During her tenure at Forest City, Peʻa worked to obtain both construction and term loans and maintained $1.3 billion in revenue bonds. She also led the sale of a four-megawatt PV portfolio that was financed through new market tax credits (NMTC) in conjunction with Federal 1603 Grants and State refundable tax credits.
Before joining Forest City in 2008 Peʻa was a Senior Auditor with Deloitte where she served a variety of publicly traded and privately held companies. Peʻa holds a Bachelor of Science degree in Accounting from Loyola Marymount University and is a Certified Public Accountant. Peʻa is a member of the YWCA Oahu Board of Directors and Finance Committee. She also co-chairs the Make‐A‐Wish Hawaiʻi Young Leaders Board, in addition to volunteering as a wish granter.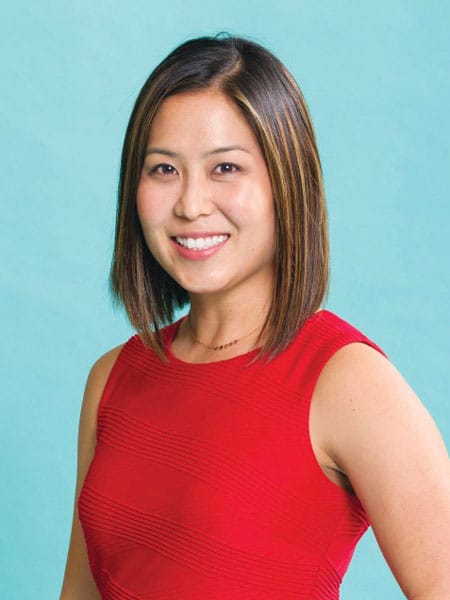 Del Mochizuki is the Controller for UHA Health Insurance, where she has served for the past five years. Prior to her position at UHA, she was an audit supervisor with Accuity LLP.
Mochizuki is the Founder and Facilitator of Beyond the Book, a book club whose membership includes CEOs and other diverse leaders who meet to gain and share knowledge and different perspectives. Her work in the community includes the Hawaiʻi Health @ Work Alliance and the Boys and Girls Club of Hawaiʻi.
Mochizuki was recently selected as a Pacific Century Fellow and is currently part of the 2020 cohort. She received her BBA in Accounting from the University of Hawaiʻi and is also a certified yoga instructor.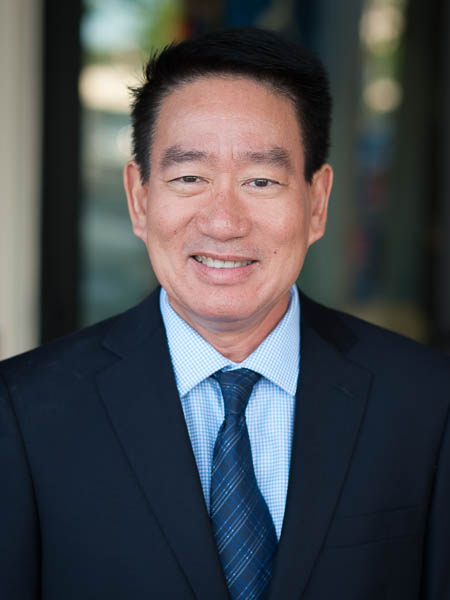 Gerald Teramae has been an elementary school teacher and school administrator in both the public and private schools in the State of Hawaii. Gerald was an elementary school teacher at Maʻili Elementary School, Kalihi Uka Elementary School and Honowai Elementary School. He has been a school administrator at Waipahu Intermediate School, Nanakuli Intermediate and High School, Aliʻiolani Elementary School, Jarrett Middle School and Kalani High School. His independent school experiences have been at Iolani as Dean of Lower School and currently he is the Head of School at Island Pacific Academy since 2014.
Lance Wilhelm is the President and founder of The Wilhelm Group LLC, a multi-
disciplinary development consultancy and construction management company.
Lance launched his firm in early 2017 to meet the needs of a growing and
diverse building industry. With clients in the public and private sectors, The
Wilhelm Group (TWG) works to bring meaningful and impactful improvements to
Hawaii's built environment through program, project and construction
management engagements. Leveraging Lance's unique background in
contracting and development, TWG also works to bring various entities involved
in the construction and real estate industries together through partnering
facilitation and disputes resolution services.
Prior to launching his own firm, Wilhelm was the managing principal for Irongate,
the owner and developer of the Trump International Hotel Waikīkī Beach Walk
and the brand new Ritz-Carlton Residences, Waikīkī Beach. Before joining
Irongate, he held the position of senior vice president for Hawaiʻi operations at
Kiewit Infrastructure West Co., where he ran Kiewit's local contracting business.
In addition to his executive oversight of Kiewit's construction operations and new
business pursuits, he was directly responsible for Kiewit's contracts totaling $1.1
billion for the first three contracts for Honolulu's rail transit system.
Lance serves on various industry and trade organizations and is active in the
construction and real estate development industries, having served as President
of the General Contractors Association of Hawaiʻi, West Oʻahu Economic
Development Association, and the Hawaiʻi Developers' Council. He is a board
member for several non-profit and industry organizations including the YMCA of
Honolulu, Island Pacific Academy, Hawaiʻi Pacific University, Waikīkī
Improvement Association, Move Oʻahu Forward and previously served on the
boards for the University of Hawaiʻi Foundation, Aloha Council-Boy Scouts of
America and the American Heart Association. Lance is also actively engaged in
labor relations, serving as trustee on a number of union trust funds. In 2012,
Lance was appointed as trustee for the Kamehameha School and in 2016 was
re-appointed to serve a second term. He is currently vice chair.
Lance graduated from the Kamehameha Schools in 1983 and attended the
University of Hawaiʻi at Mānoa where he received a bachelor of arts in
communications.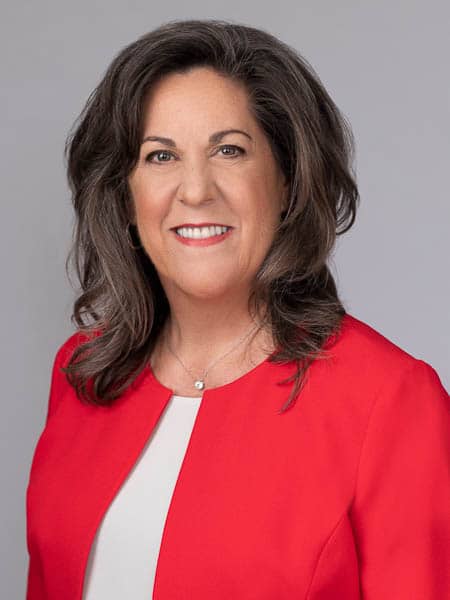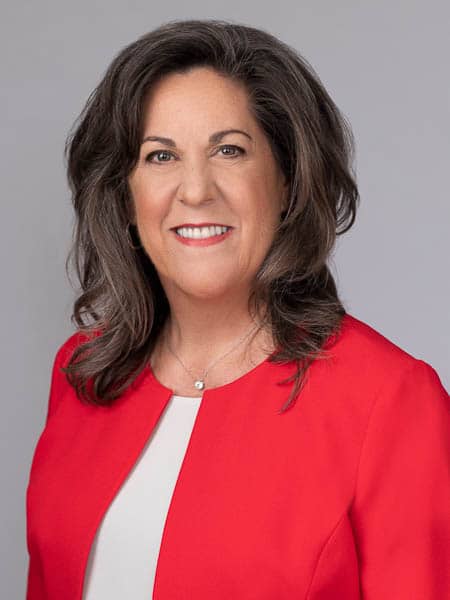 As president and CEO of TLC PR, Teddi Anderson has helped build one of the state's top communications firms, managing major clients across the education, government, travel, finance, retail, renewable energy, information technology, agriculture and nonprofit sectors. Her knowledge of Hawaiʻi's key issues, history, and culture has helped lead the way for high-profile initiatives that touch audiences around the world, covering everything from public education to crisis and issues management.
She is actively involved in the Air Force Civilian Advisory Council (AFCAC) serving as 2019- 2020 Chair, and has previously worked with the Hawaiʻi Society of Business Professionals, Pacific Business News' Bizwomen Connect, Women in Renewable Energy, and the University of Hawaiʻi School of Travel Industry Management advisory board.
She is also active with many organizations, including Sales & Marketing Executives International, Hawaiʻi Lodging & Tourism Association/Women in Lodging & Tourism, and the Native Hawaiian Hospitality Association. She was the president of the Na Opio Canoe Racing Association and was recognized among a select group of Hawaiʻi Business women as a 2016 Women Who Mean Business Industry Leader in the field of public relations by Pacific Business News.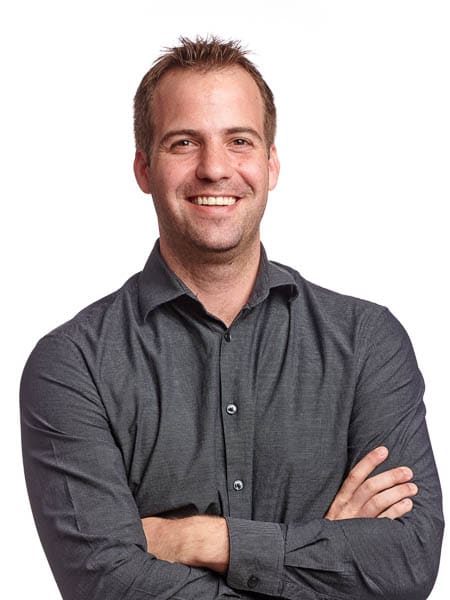 James Malins is General Manager of Amobee's Cross-Channel Strategic Solutions, where he oversees revenue, account management, delivery and operations. He is a seasoned digital marketing executive with more than a decade of experience in marketing technology.
Malins' previous positions include Senior Vice President of Programmatic, where he oversaw delivery and media strategy for Amobee's converged advertising platform, enabling marketers to plan and activate cross channel, programmatic media campaigns using real-time market research, proprietary audience data, and advanced analytics. Malins also previously served as the Vice President of Cross Channel Solutions for Amobee, where he leveraged the company's Brand Intelligence technology to enable brands to engage audiences with great effectiveness and relevance using real time data.
Malins holds a bachelor's degree in marketing from Loyola Marymount University, College of Business Administration.

Keith Ogata has been involved in the education industry for over 35 years. He has held the position of Chief Financial Officer of National Education Corp., a leading company in proprietary education, corporate training and educational publishing, as well as President of National Education Centers. Most of Keith's career has been spent with companies that have achieved great success through innovation and disciplined execution. National Education Corp. was one of the great success stories of the NYSE in the mid-1980s while Career Education Corp. was one of the most successful IPO's of the late 1990s, growing from $100 million in revenues to $2 billion in the nine years Keith was there.
He has also served as a Board member for several education companies in the U.S.A., as well as companies in Australia and Asia. Keith is currently involved with SCORE as a volunteer mentoring and counseling small businesses to succeed.
Keith received his MBA in Finance from Duke University and was Peace Corp Volunteer in Chuk, Micronesia, where he served as Acting Finance Director and Acting Assistant Hospital Administrator.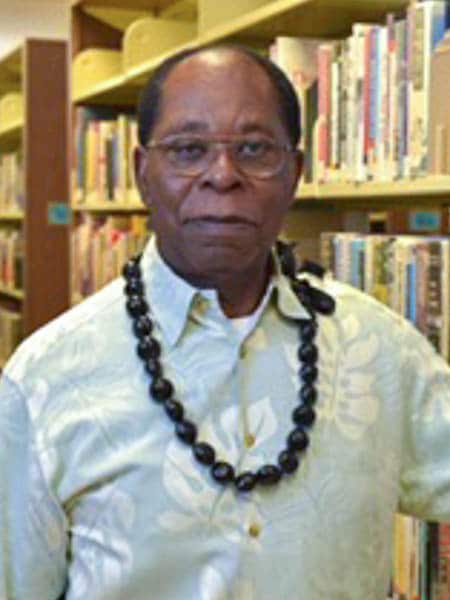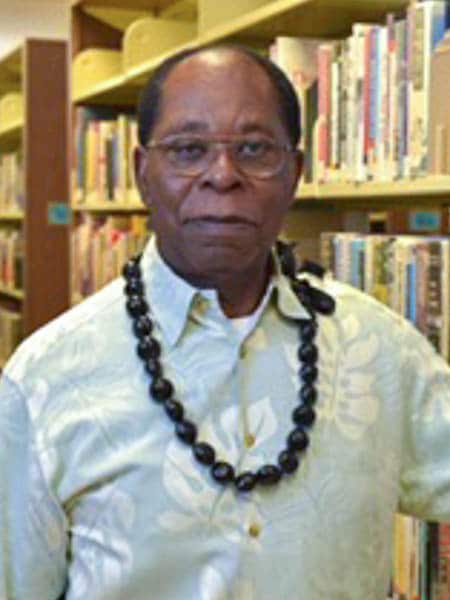 Dr. Leon Richards is co-founder and senior consultant with Mid-Pacific International Higher Education Consultancy, a globally focused consulting firm bridging the Pacific through joint programs between Asian and US educational institutions, and governmental and non-governmental organizations. Their diverse work includes international accreditation, curriculum and program development, articulated degree pathways, and strategic planning and implementation.
Richards' innovative work spans 40 years in community college and international education. He has held faculty and administrative positions with the University of Hawaiʻi system, including Chancellor for Kapiʻolani Community College (KCC), Vice Chancellor for Academic Affairs (KCC), Senior Academic Dean (KCC), Dean of Instruction (KCC), and Executive Director for International Education for the University of Hawai'i Community Colleges. His experience in international education includes international student recruitment, study abroad programs, and institutional
faculty and staff exchanges. He has traveled to and consulted on projects in Japan, Korea, China, Indonesia, Egypt, and India.
Richards also provides training in community college and workforce development. He holds a Ph.D. in Political Science from the University of Hawaiʻi.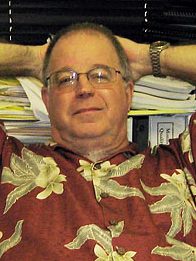 Seitz is an attorney in private practice specializing in criminal defense, civil rights, employment and military litigation. More than half the legal work conducted by Seitz and his three full-time associates is uncompensated. Over the past 25 years, Seitz has advocated for students, parents, teachers and school administrators in a wide variety of education cases. This includes representing Jennifer Felix, a Maui teenager whose name is now associated with enormous improvements in special education and children's mental health programs and services throughout Hawaiʻi. Seitz has taught constitutional law at the University of Hawaiʻi and served for four years as a supervising attorney at the Legal Aid Society. He received a law degree from the University of California at Berkeley and graduated cum laude from Oberlin College.
Uehisa holds an MS in Biomedical Sciences from Charles R. Drew University of Medicine, and a BS in Microbiology, Immunology, and Molecular Genetics from UCLA. She is a 2015 graduate of Island Pacific Academy. Uehisa has been involved as a researcher and educator in health sciences for the past seven years, including as a Research Fellow at the UCLA Women's Cardiovascular Center and a Teacher/Mentor in the Science Academy Pipeline Program at Charles R. Drew University of Medicine. While a student at UCLA, Uehisa cofounded a text messaging platform with doctors at the UCLA Women's Cardiovascular Center. Her platform texts heart health knowledge to teens educating them on the importance of taking care of their heart from a young age to prevent disease later in life. She has volunteered in cardiac centers, research labs, and mobile vaccine programs, and is an assistant coach for the non-profit organization Girls on the Run Santa Monica. Uehisa has received numerous scholarships and academic honors, including a Taco Bell Foundation Live Más Scholarship, a Charles R. Drew University of Medicine Scholarship, and the UCLA Chancellor's Service Award. She is also certified and licensed as a California Emergency Medical Technician.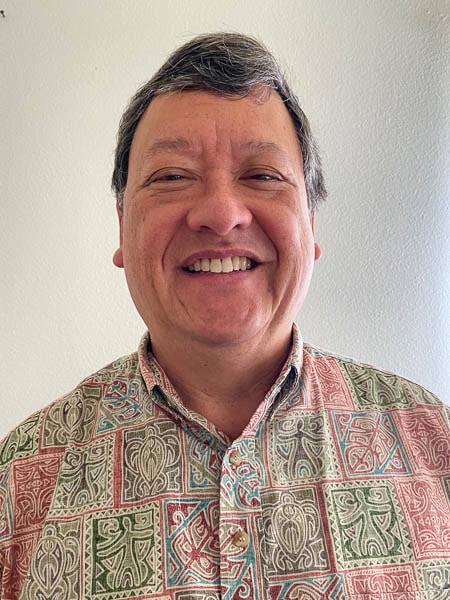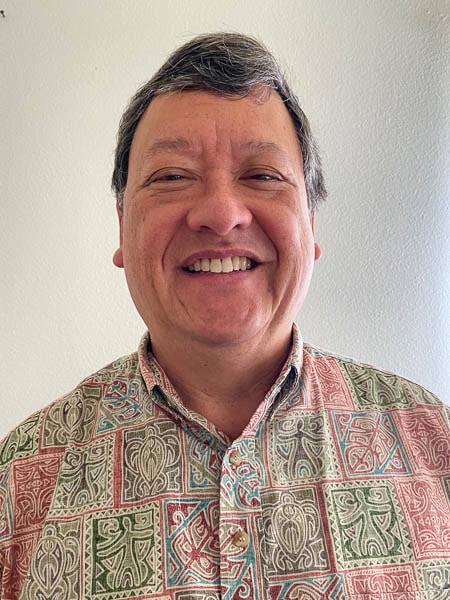 Peter Young is the Director of Pricing in the Regulatory Affairs area of the Hawaiian Electric Company, responsible primarily for design and administration of electric rates and cost recovery mechanisms. He has over 30 years of service, including over 20 years in the regulatory area.
Young appreciates the value of the small private school educational experience: his son attended Hawaiʻi Baptist Academy, and his two daughters attended St. Andrew's Priory. In support of his daughters' experience, Young served as President of the Parent Teacher Fellowship organization from 2010-2014. In that role, Young served on the St. Andrew's Priory Board of Trustees as a non-voting member and participated in the strategic planning assessment that resulted in the development of the boys' coordinate K-5 school program as one pillar of the Priory's development plan.