Welcome To The Secondary School
ISLAND PACIFIC ACADEMY provides a student-centered approach to learning that educates the whole child. Our children's lives are vastly different from that of a generation ago. The influence of technology in acquiring information has forever changed the role of school and at IPA we are excited to embrace innovative changes to cultivate learners who will embrace the complexities of the unknown future. Simple knowledge acquisition is no longer sufficient, rather our graduates will be creative problem solvers to help lead our community and world with values.
IPA offers progressive and authentic learning opportunities through project based and inquiry learning with a deep dedication to the social-emotional development of every child on our campus. We believe this approach to educating students creates curious and compassionate citizens.
Our faculty intellectually stretch our students through authentic learning opportunities that will increase students' intrinsic motivation, curiosity, and cultivates life-long learners. We emphasize integrated and relevant learning to create authentic educational experiences for students. Additionally, we offer Advanced Placement opportunities for students to further challenge themselves. This pedagogical approach allows our graduates to effectively and empathically communicate across cultures and continents. Our progressive education ensures that our graduates are prepared and successful in college, career, and life.
Our robust academic programs prepare our students for college and career, but it is our transformational Puʻuhonua program that will aid in the creation and growth of our students' social-emotional learning. In this trailblazing program, ISLAND PACIFIC ACADEMY's Puʻuhonua curriculum grounds itself in six core competency areas: identity, self-management, mastery mindset, community & relationships, action & service, and social & ecological awareness. These six competency areas emerge from the four pillars of mindfulness, ethos, community, and adaptability. We believe these attributes will assist our students to lead reflective and meaningful lives.
We believe our holistic educational approach will best prepare for the challenges of college, career, and life in an ever changing world. We are excited to have you join ISLAND PACIFIC ACADEMY and the Navigator ʻohana.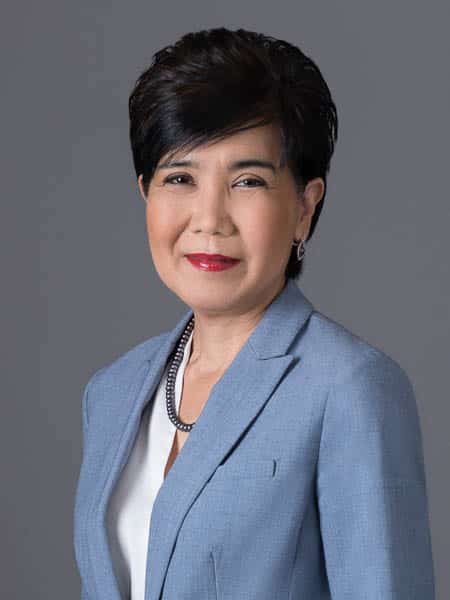 Gail Vannatta
Secondary Principal