Terms of Use
Thank you for visiting the ISLAND PACIFIC ACADEMY Website. We hope you find the site informative and enjoyable. We would like to communicate a few Terms and Conditions for using this site to you. They are listed below, and by accessing this website you are, in effect, agreeing to the following Terms and Conditions.
COPYRIGHT, TRADEMARK, AND RELATED ISSUES
This site belongs to ISLAND PACIFIC ACADEMY. The copyright to the contents of this site is owned by ISLAND PACIFIC ACADEMY. Users may download material from this site for their own personal, non-commercial use only, and provided all copyright notices are kept intact. Any other copying, redistributing, or publishing of any part of this site in any manner is prohibited.
The trademarks, logos, characters and service marks (collectively "Trademarks") displayed on this site belong to ISLAND PACIFIC ACADEMY. Nothing contained on this website should be construed as granting any license or right to use any Trademark displayed on this Web site. Your use/misuse of the Trademarks displayed on this Web site, or any other content on this Web site, except as provided in these Terms and Conditions, is strictly prohibited. You are also advised that ISLAND PACIFIC ACADEMY will aggressively enforce its intellectual property rights to the fullest extent of the law, including criminal prosecution.
PRIVACY POLICY
We know privacy is important to you, and we want you to be comfortable as you explore our site, and share its interactive nature. We do not share personally identifiable information collected at this site with third parties. Below is a summary of this site's information practices.
Please note, the privacy practices set forth in this Privacy Policy are for this Web site only.
PERSONALLY IDENTIFIABLE INFORMATION COLLECTION AND USE
We collect personally identifiable information, like names, addresses, email addresses, etc., when voluntarily submitted by our online visitors. The information you provide is used to fulfill your request. Our Alumni Directory section allows you to change your profile information and to un-register at the site.
Your information is kept secure. Only authorized ISLAND PACIFIC ACADEMY employees (who have agreed to keep information secure) have access to stored information.
GENERAL
Third party Internet sites accessible through hyperlinks from this site have their own privacy practices, and ISLAND PACIFIC ACADEMY has no responsibility or liability for these independent practices. Please review their privacy practices for yourself.
SECURITY POLICY
Your payment and personal information is always safe. Our Secure Sockets Layer (SSL) software is the industry standard and among the best software available today for secure commerce transactions. It encrypts all of your personal information, including credit card number, name, and address, so that it cannot be read over the internet.
REFUND POLICY
Any refunds requested for purchases made online due to error by the user will require an email sent to [email protected] with subject: "REFUND REQUEST" within 24 hours of online payment. Include Name, phone and amount to be refunded. Refunds will be credited to the credit card used at the time of payment within ten (10) business days upon receipt of the returned merchandise.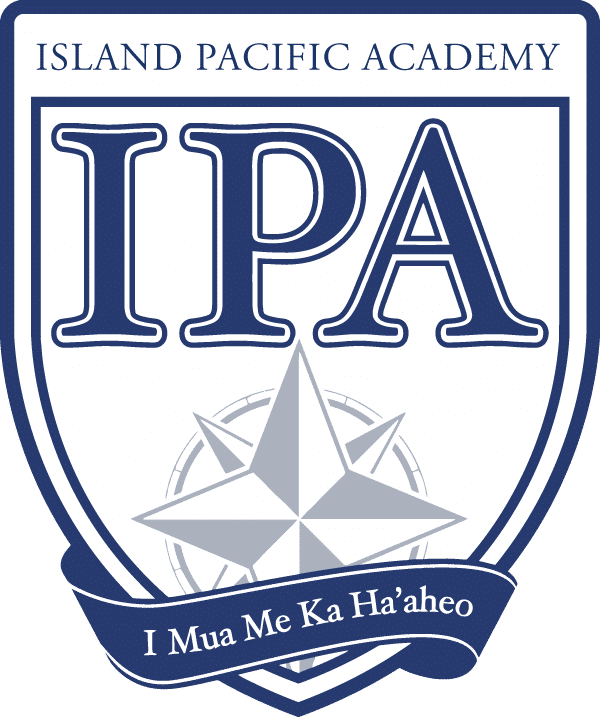 909 Haumea StreetKapolei, HI 96707(808) 674-3523
MAIN MENU
MORE TO EXPLORE
QUICK LINKS
FOLLOW US