The pandemic has taken a toll on the mental health of everyone. And for many teens, the additional anxiety, isolation, and social-emotional distress they faced over the past year has hit especially hard. The arts can have profound positive impacts on the social-emotional well-being of students. Creating art provides opportunities for student expression and outlets for difficult feelings. It gives them a medium to reflect and make sense of what is happening. It also helps develop empathy and self-awareness, which help to support mental health.
The arts program at ISLAND PACIFIC ACADEMY has always been an integral part of the elementary and secondary curricula, and this past year, it has taken on even greater value as an extension of sorts of IPA's Pu'uhonua program. IPA students from grade K-12 have had opportunities to process the changes and challenges of the past year through music, the visual arts, and theatre.
In Mrs. Healey's music class, Grade 9 and 10 students composed and wrote original music and lyrics as part of their final class project. For Zhaydie Carreiro '23, music has always been something she's been passionate about, and this project was an opportunity for her to express her feelings in a meaningful way.
"Music is something that you do within the moment, so for this specific piece, I was writing what I felt was important within that moment," she shared. "What's nice is that I can reflect on it and understand those feelings. I can look back and compare ways I might have changed it, but it's a stamp in my life showing progress, which is why I love it so much. It's unique to the version of me that created it."
"My intention in assigning this project was to teach students how to compose, step-by-step," explained Ellie Healey, Secondary music teacher. "But also, just as importantly, it was to give the students a creative outlet to express themselves in these stressful times during this global pandemic."
Seniors in Jené Komine's IB DP Visual Arts class expressed themselves through various media as a way to process and explore the many emotions they've experienced. Isolation was the theme in many of the works showcased in the IB DP art show, as reflected in their artist's statements.
"In the midst of a global pandemic, it's a shared experience to feel lonely and isolated from one another," wrote Amara Kennedy '21 about her piece, Isolation. "Negative emotions such as fear and sadness were some of the emotions I felt at the time of making this piece due to not being able to live a normal life. I took inspiration from the vast unknown of space, similar to the unknown future that lies ahead of us in the upcoming years."
"I created this piece to represent the emotions one goes through in isolation," shared Euna Robinson '21 in her statement. "Over the course of 2020, many found themselves stuck at home and unable to do anything. I found myself spiralling into my own head and found it difficult to socialize online or even with family members. Creating such a small painting was challenging but engaging and allowed me to express pent up emotions over the first few months of quarantine."
"This year, I've learned how unpredictable life can truly be," explained Sophia Holmen '21 of her paint and pen drawing titled Isolation. "Struggling to understand how to deal with the pandemic, a variety of emotions overtook my mind. I constantly found it hard to think, understand, breathe, and be my happy self. I would love the audience to have their own perspective on the piece, and think about how they have been challenged during the pandemic, mentally."
"In this dull period of time, loneliness and seclusion circulate throughout daily routines. It feels as if the rain will never subside, but in the meantime we have to find a new way colors," wrote Grace Gehrich.
Others saw new opportunities arising from the challenges of the pandemic.
"Difficult situations can create new opportunities and possibilities," shared Breana-Higa Alexander '21 about her painting, Rebirth. "I see the virus as a forest fire. A strong fire wipes out millions of square feet of forest; however in the end, the soil and plants flourish back like never before. We will go through this rebirth not only within our society, but especially within ourselves. We will gain this new appreciation for normal daily life that was once taken from us. We will learn how to approach stressful situations. We will know which of our friends are there for us through difficult times. We will know. We will thrive like never before."
At the beginning of the pandemic, three IB DP art students from the Class of 2020 created and launched the "Quarantine Art Club", an online project that provided free, original coloring pages for anyone to download and enjoy.
"Missing graduation, senior prom, and other activities was unfortunate, but this project was our way of coming together and sharing what we love. It was a way for us to relax under the circumstances," said Mika Okano '20 at the time.
For IPA's annual Night of Theatre, where Grade 11 and 12 students in Brandi Dul's theatre class presented their virtual showcase play, many of the scenes were colored by the fallout from the pandemic – from the subtle peer pressure between friends to get together in person, to the disappointment of a 16th birthday spent in isolation.
In The Phone Call, written by Aubrey Ramsbottom '22, the close relationship between a grandfather and his granddaughter is revealed through a phone conversation as he receives treatment in the hospital for COVID-19. They end their phone call with casual goodbyes, neither realizing it would be their last conversation together.
"The inspiration for my scene was to highlight the very real repercussions of what being irresponsible during a pandemic can be," explained Ramsbottom. "Although I have been lucky enough to not personally experience what I wrote about, I wanted to acknowledge that it was a very real thing for some people."
Like all her classmates, Ramsbottom has been affected mentally and emotionally by the pandemic – trying to navigate distance learning, fewer social interactions, and dealing with a world that changed seemingly overnight.
"Theatre has been a useful form of self-expression as well as an escape, whether that be in class, the school productions, or enjoying theatre on my own," says Ramsbottom. "I think writing about the pandemic was important since it has been such a defining part of our lives for over a year."
Below are some of the music and art pieces created by IPA students during the pandemic.
MUSIC:
Childhood State of Mind by Zhaydie Carreiro '23
Leave Me Alone by Keona Hayes '24
VISUAL ARTS: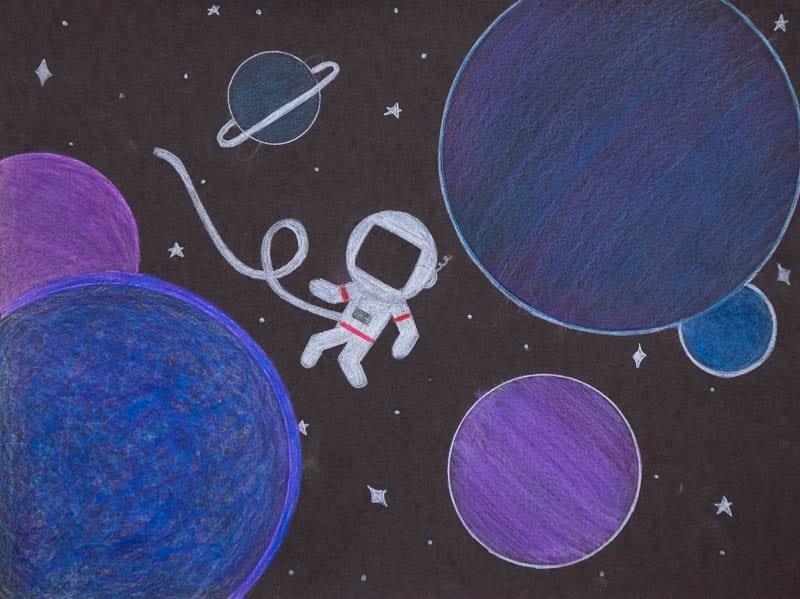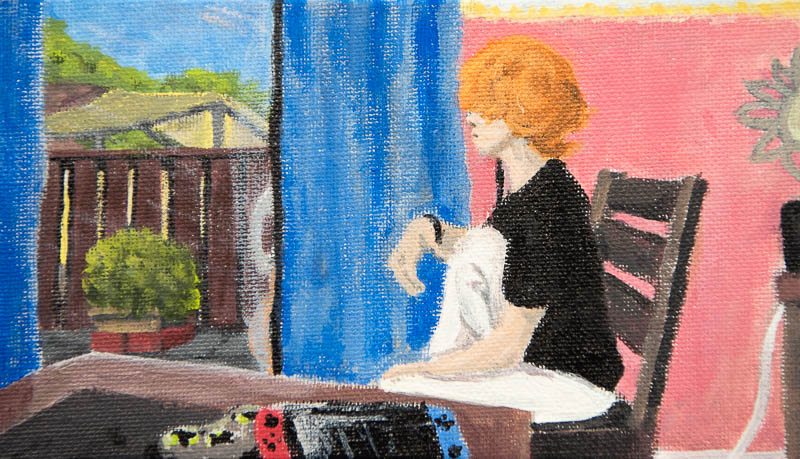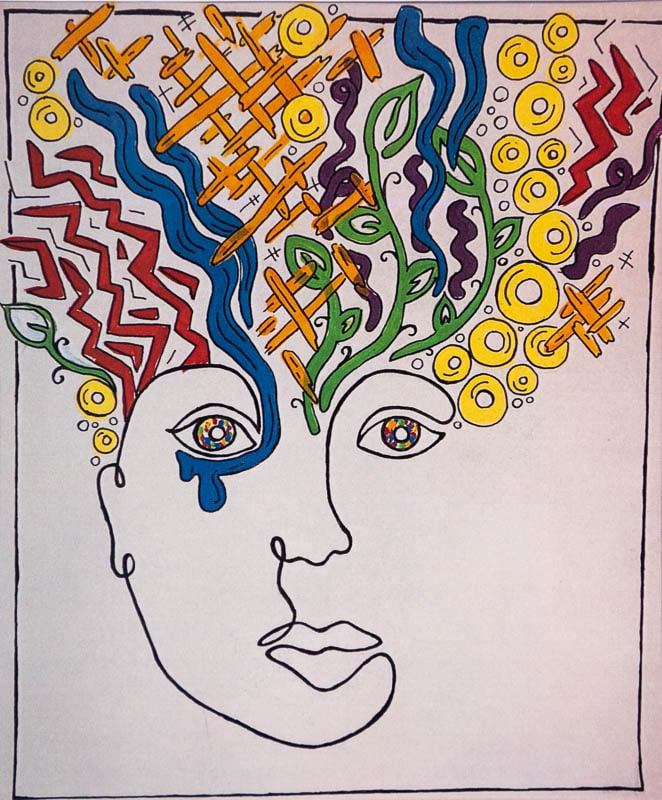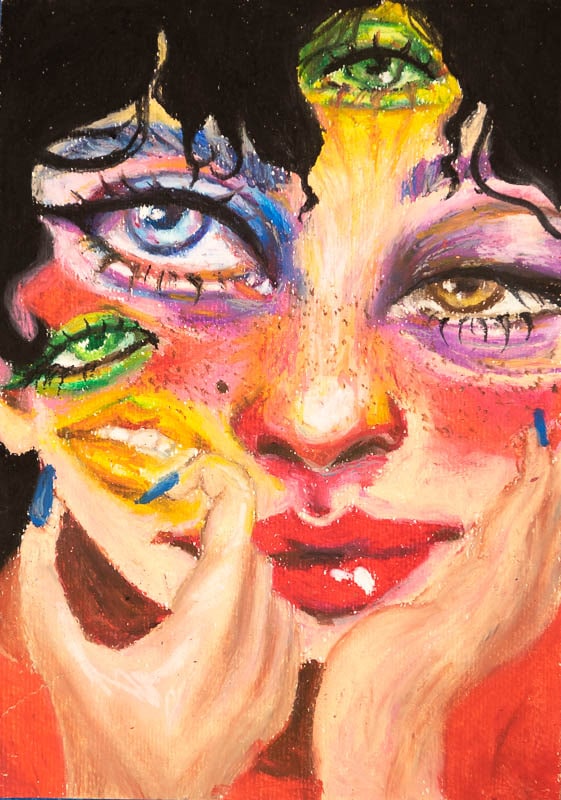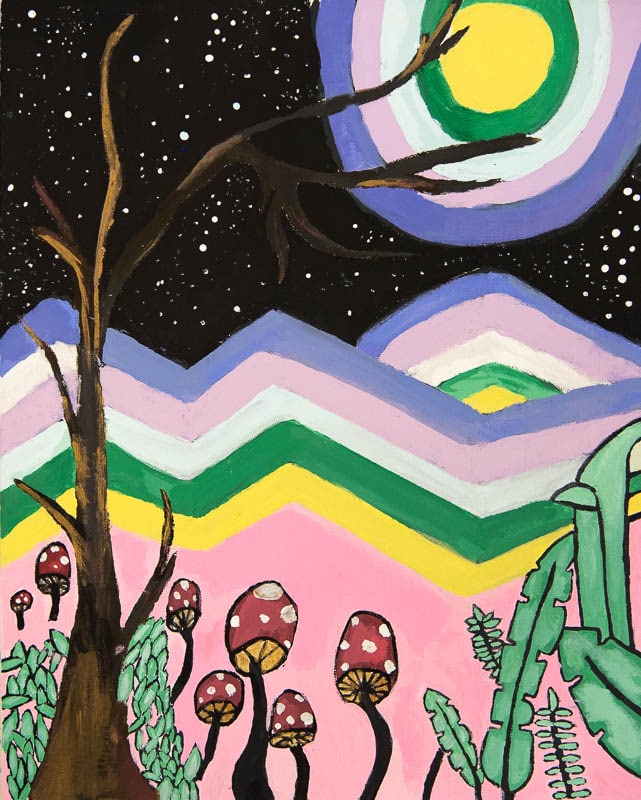 THEATRE: