ISLAND PACIFIC ACADEMY held its inaugural Athletic Banquet on May 7, 2017 at the Hawaiʻi Okinawa Center. All student athletes from grades 7 – 12 were recognized for their efforts and achievements over the course of the 2016-2017 school year at the special dinner hosted for the athletes and their families. More than 220 of our IPA ʻohana turned out for the evening's festivities.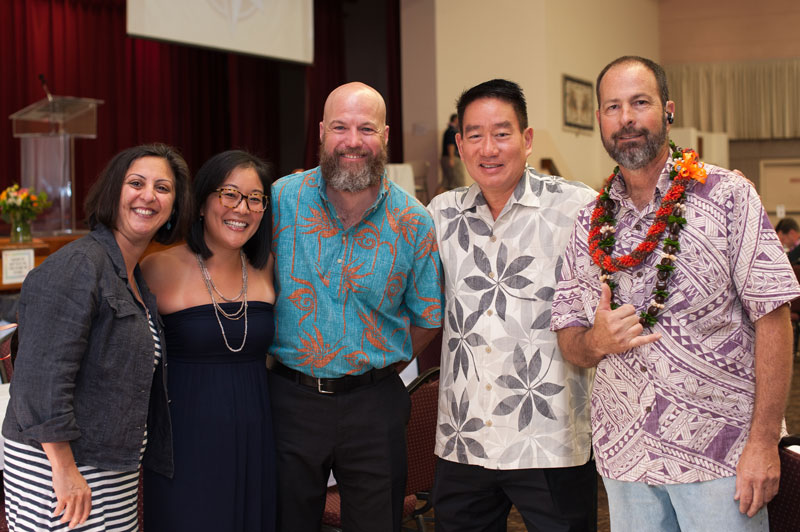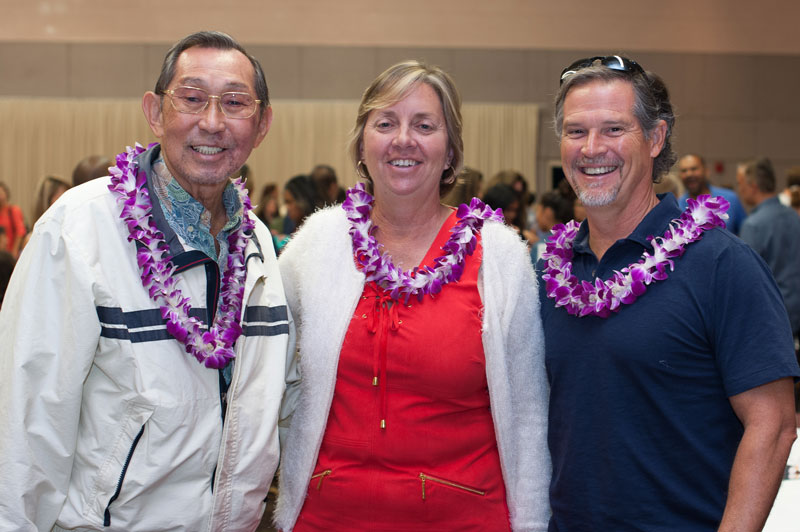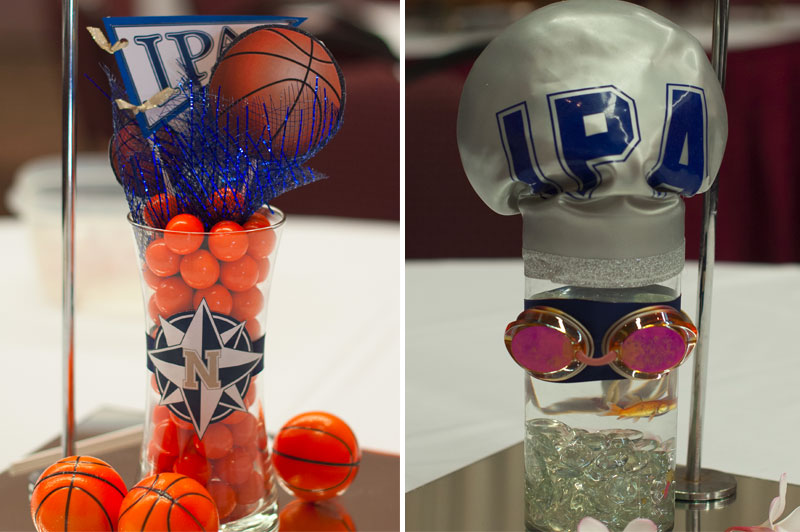 Hosted by Mike Axelrod, Director of Athletics, it was a fun evening with food, raffle prizes, and the "IPA Athletics Trivia Challenge with Egg Roulette," which is sure to become an annual tradition.
Each student athlete was given entry to the raffle prize drawing, with a chance to win one of many excellent prizes, including a VR headset, Skullcandy wireless headphones, Amazon Fire Sticks, a Fitbit, and a GoPro Hero camera. The prizes were a big hit with the students!
As the evening's main entertainment, guests were divided into two teams to play "IPA Athletics Trivia Challenge with Egg Roulette." Never heard of it before? Here's how it's played: teams are asked a trivia question about the IPA Athletic Department; the first team to answer correctly wins a collective pat on the back; the losing team gets the enjoyment of watching their team "Coach" play "Egg Roulette," which involves randomly picking an egg from a mixed dozen of hard-boiled and raw eggs and smashing it on your head.
Mike Axelrod and Coach Tommy were selected as the team "Coaches," led by team captains Ashton Yamamura ('20) and Corbin Lofton ('20). Axelrod's team didn't fare very well, and Axelrod ended up with egg on his face many times, much to the enjoyment of the crowd.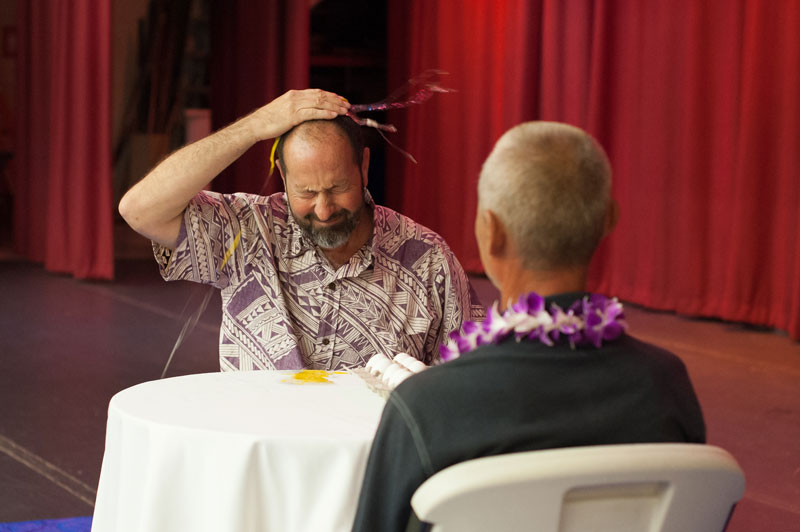 "We have always had multiple events throughout the year this is the first time we have had one all-encompassing event and judging from our response this will not be the last!" said Axelrod. "It was great to come together to recognize the hard work and dedication of our athletes and coaches who represent IPA in competition in the ILH and state wide in the HHSAA."
Each student athlete received a special certificate of participation for their sport at the end of the banquet. Some of the athletes who earned special recognition this year were:
Alanis Sakuma ('17, Golf) – ILH Girls Varsity I Golf Second Team, HHSAA Girls and Boys Golf 2017 State Championships
Mika Okano ('20, Golf) – ILH Girls Varsity II Golf First Team
Anne Uesugi ('19, Golf) – ILH Girls Varsity II Golf First Team
Nick Garcia ('17, Football) – National Football Foundation Student-Athlete Award
Ethan Suga ('18, Baseball) – ILH Baseball 2 All-Stars Second Team
JR Gillette ('17, Air Riflery) – ILH Boys Sporter Air Riflery All-Star, HHSAA State Championships
Alyssa Okimoto ('18, Air Riflery) –ILH Girls Sporter Air Riflery All-Star, HHSAA State Championships
Jake Yeager ('17, Air Riflery) – HHSAA State Championships
Kyra Kobashigawa ('18, Air Riflery) –HHSAA State Championships
Elise Pangelinan ('18, Air Riflery) – HHSAA State Championships
Shaina Duran ('17, Volleyball) – ILH Girls Varsity 3 Volleyball All-Stars First Team
Katie Gordon ('17, Volleyball) – ILH Girls Varsity 3 Volleyball All-Stars First Team
Caitlin Komatsu ('17, Volleyball) –ILH Girls Varsity 3 Volleyball All-Stars First Team
Kalen Spotkaeff ('17, Volleyball) – ILH Girls Varsity 3 Volleyball All-Stars First Team
Nathan Bek ('18, Football) – ILH Division 2 Football All-Stars Honorable Mention
Brandi Chun ('18, Bowling) – ILH Girls Bowling All-Stars, HHSAA State Championships
Jake Arakawa ('17, Basketball) – ILH Boys Varsity 3 Basketball All-Stars First Team
Peyton Pedrozo ('18, Basketball) – ILH Girls Varsity 3 Basketball All-Stars MVP
Taylor Kodani ('17, Basketball) – ILH Girls Varsity 3 Basketball All-Stars First Team
Kira Hunkele ('18, Basketball) – ILH Girls Varsity 3 Basketball All-Stars First Team
Elizabeth Lyons-Best ('18, Basketball) – ILH Girls Varsity 3 Basketball All-Stars First Team
Kalena Spotkaeff ('17, Basketball) – ILH Girls Varsity 3 Basketball All-Stars Honorable Mention
Connor Carson ('19, Volleyball) – ILH Boys Varsity 3 Volleyball First Team